Am 24.3 gab es einen Entwicklerstream, wo es neue Informationen gab und wo mit den Streamer hitzig diskutiert wurde (Siehe Link unten). Heute geht um eine spezielle Sache und zwar wie man es in der Überschrift sehen kann, über die neuen Fahrzeugen im Techtree, wie auch über ein geleaktes Fahrzeug von einen internen Tester von Wargaming.
Alle Informationen sind mit Vorsicht zu genießen (also wie auch sonst immer), sie mögen zwar von einen Insider stammen. Aber solche Informationen kann man schlecht nachverfolgen, gerade in solch verrückten Zeiten. Ich habe die Quellen, wie immer verlinkt.
Es geht speziell um diesen Satz:
"This year, 3 branches are planned (in fact, highlights), which we will introduce into the game. No, these are not Chinese Fri and Artillery. Not so sad tanks."
Der erste Zweig wurde schon auf dem WG-Fest 2019 in Moskau bekannt gegeben und zwar die Italienischen Heavys.
https://worldoftanks.eu/de/news/general-news/2020-announcements/?utm_source=portal&utm_medium=news&utm_campaign=panzerpost37#new-vehicles 
Neue Fahrzeuge
Wir suchen ständig nach hervorragenden neuen Fahrzeugen und Zweigen, die wir in World of Tanks einführen könnten. Wir haben uns stets die Vorstellung von Panzern zum Ziel gesetzt, die einen dynamischen Spielstil bieten. 
Nächstes Jahr möchten wir mindestens zwei neue Zweige unterschiedlicher Nationen ins Spiel bringen. Bei einem davon wird es sich höchstwahrscheinlich um den Zweig der schweren italienischen Panzer handeln.
Wir erstellen noch eine Liste der geeignetsten Fahrzeuge, studieren Archivalien und Blaupausen und arbeiten eng mit Historikern zusammen. Die Zusammensetzung des Zweiges steht noch nicht fest, doch es besteht kein Zweifel daran, dass die neuen italienischen Panzer ähnliche Feuermechaniken besitzen und die Tradition der bedrohlichen mittleren Panzer dieser Nation fortführen werden.
Nun gibt es neue Informationen dazu und zwar, sollte die Linie auf der Stufe 6 anfangen und ab Tier 7 sollten diese die italienische Autoloader Mechanik haben. Sie werden im Verhältnis wenig Panzerung besitzen und für einen Heavy relativ flott. Wie es bei WG üblich ist, kommen mehr oder weniger historische Panzer zum Einsatz. Da dies den Spieler eh nicht so wichtig sind oder den Unterschied im allgemeinen nicht merken würden, bis auf ein paar "Panzer-Nerds", laut einer Aussage vom Insider, sagte einer der Entwicklers Names "Ivan Uborshchitsa - Balanceabteilung" zu einem Kollegen.
Er rechnet damit, dass die Fahrzeuge im Sommer oder spätestens im Herbst rauskommen, die Entwickler seinen mit der Crew 2.0 und dem Zubehör 2.0 beschäftigt, wodurch sich die Sache verzögern. Zudem meinte der Insider das im Sommer dazu ein Sandboxtest kommt (dies stimmt mit den offiziellen Angaben mit WG ein)
Hier eine kleine Zusammenfassung:
Tier 6: wird irgendein R63-(ULE) Panzer, mit einer 105mm Kanone (wird sowas wie ein Arl 44)
Tier 7: wird ein italienischer Tiger I mit einer 8,8cm Autoloader Kanone sein (mit welchen Alpha ist unbekannt)
Tier 8 Premium: wird ein Tiger II mit einer 88/105/128mm (?) Kanone Autoloaderkanone, wie er angepasst wird ist derzeit nicht bekannt. (Höhere Stufe, so genau schrieb es der Insider leider nicht, sowas ändert sich gern mal, in der Entwicklungsphase)
Tier 8: das wird ein italienischer Panzer sein und zwar ein relativ unbekanntes Projekt und zwar den P.41 (derzeitige Bezeichnung), er besitzt wohl die gleiche Kanone wie sein Vorgänger, mit besseren Werten
Tier 9: es wird eine Mischung aus Leopard und einen italienischen Panzer sein, diese besitzt eine 105mm Kanone Autoloaderkanone
Tier 10: das selbe, mit wohl "besseren Werten", kann aber immer auf die Siegerseite wechseln... oh wait ....
Eine weitere Reihe wird die russische Doppelrohr TD Reihe sein: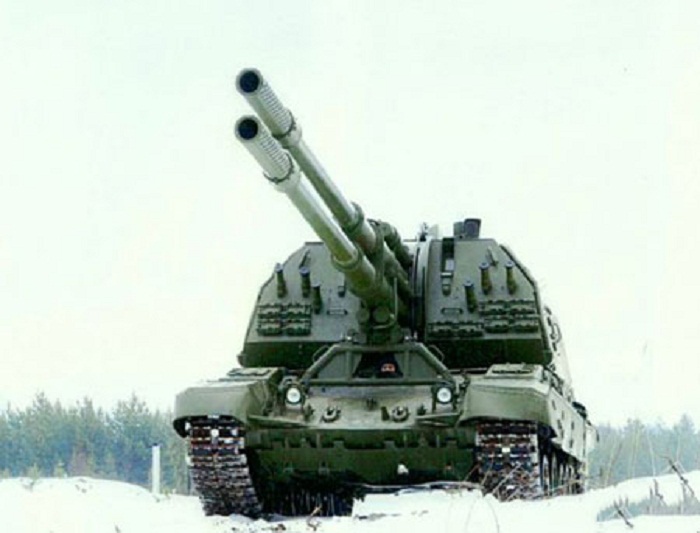 Koalizija-UWU von den berühmten Panzerentwickler "Izobrazheniye opredelenno ne otredaktirovano"
Hier zu gibt es kaum Information, nur das eine derartige Reihe geplant ist. Einer der Entwickler "Igroki znayut vse luchshe" meinte, dass die neuen Doppelrohrpanzer sehr beliebt sei. Wodurch es logisch wäre, das sowas kommt. Der Insider soll mitbekommen haben, das einer der anderen Tester meinte, es wäre witzig, wenn diese Fahrzeuge noch Räder hätten.
beste aus beiden Welten der BTR-34 (ULE)
Russische Radpanzer Linie:
Die letzte Linie dürfte die russische Radpanzer Linie sein, da die Spieler seit einigen Monaten nach noch mehr Radpanzer verlangen (laut internen Umfragen, "leider weiß ich davon nichts, das ist wieder eine andere Beteilung", meinte der Insider im Text. Den Entwickler sind die Probleme am Fahrzeug bekannt, wodurch die neue Radpanzer erst, nach der Überarbeitung der Mechanik kommen.
Die Russiche Light Linie, sollte ähnlich wie ein T-100 lt auf Räder sein. Etwas deutlich mehr Panzerung als andere Lights, eine schnellfeuernde Kanone mit relativ wenig Alpha haben, sehr mobil, ein Tick weniger Sichtweite als die Anderen. Es gäbe schon eine Auswahl an Fahrzeugen meinte der Insider im Reddit Artikel, diese sei ihm nicht bekannt. Da diese noch in der Konzeptphase seinen und dem internen Tester nicht übergeben würde, er weiß nur in etwa in welche Richtung die Linie gehen wird, wie oben beschrieben.
Rest:
Japanische Jagdpanzer können kommen, aber anderes wie in WoT Blitz, meinte der Insider.
Britische Radpanzer: wusste er derzeit nichts, kann aber auch noch kommen
Deutsche Radpanzer/Jadpanzer: ist derzeit nicht geplant, man sollte darauf nicht hoffen. Der Sdkfz.234 Puma könnte aber irgendwann mal kommen, als Premium oder so.
weiterer Techtree: nicht dieses Jahr, meinte der Insider.
Moderne Fahrzeuge
Nach einen internen Leak, sollen bereits auch an modernen Fahrzeuge gearbeitet werden. Diese sollen jedoch laut dem Angaben des Insider nicht in den Techtree kommen oder mit den allgemeinen Spiel zu tun haben. Da die Entwickler auf gar keinen Fall irgendwelche modernen Fahrzeuge im normalen Spiel haben wollen. Der Insider versteht zwar die Argumente der Entwickler und gerade auch die Bedenken derer. Aber viele Sachen die solche Panzer haben, würden in dem Spiel eh keine Rolle spielen. Im Grunde würden sie sich nicht viel anderes Spielen als die mobilen Medium/Heavy Panzer auf Tier 10. Sowas wie ein Chieftain, Leopard 1 und Objekt 907 meinte er.
Auf Reddit zeigte er auch einer der Panzer, derzeit werden ein paar alte Modele von dem mittlerweile verworfenen Projekt "Excalibur" genommen. Wo es um modere Fahrzeuge ging, unter anderen: Panzer, Hubschrauber und Co.
aus seiner Testgarage
Probeaufnahmen auf der Karte "Paris"
Entwicklerstream: http://forum.worldoftanks.eu/index.php?/topic/738558-aus-dem-euru-stream-vom-24320-neue-informationen/
Bilder vom Leclerc: https://www.reddit.com/r/WorldofTanks/comments/m4d1z/leclerc_ingame_picture/ (Daten mittlerweile gelöscht, bis auf die Links der Bilder)
Informationen zum Rest: https://www.reddit.com/r/WorldofTanks/comments/F0015/stream_newtechtree_information/