Hi,
I hope there are some retired historians amongst us.
Last weekend I went to my mom's place, and while searching for some tools in the shed my eye stumbled across two perfectly squared boxes.
When I opened them, I stumbled across some text: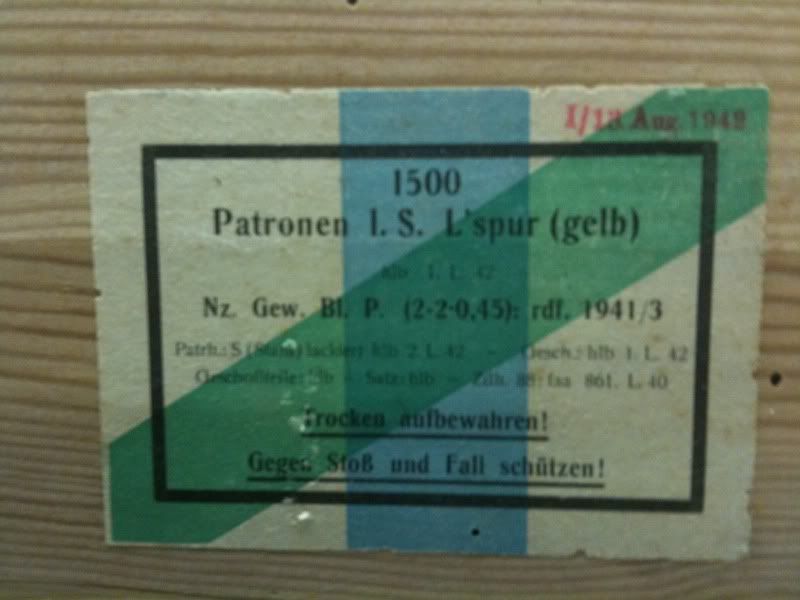 So, obviously, my interest was sparked, as I clearly had my hands on two german WWII ammo cases.
Sadly, they were mostly filled with tools, however in them there were some shell casings.
After further inquiry, my mother told me the following story:
My grandparents lived in Walcheren, in Zeeland, a province of the Netherlands, close to the sea shore. When the province was liberated,
the people of the village, mostly farmers,  went to the shore area to look for valuables left by the Germans. There they found the cases (empty) and these shell casings.
Since they were made of nice and shiny copper, my grandmother polished them and used them as flower pots. Later she got bored of them, and they ended up in the cases.
When my grandparents died, and their house was sold, the ammo-cases, with the shell casings ended up in our shed, untill last weekend I found them.
I, being mildly curious to their origin, would really like to know where they came from originally, and for what they have been used.
As far as I could find out, they probably originate from AA guns used at the dutch shore. But which type, I have no clue.
Anyways, here are some pictures of the first one (which I have polished right after taking the pics).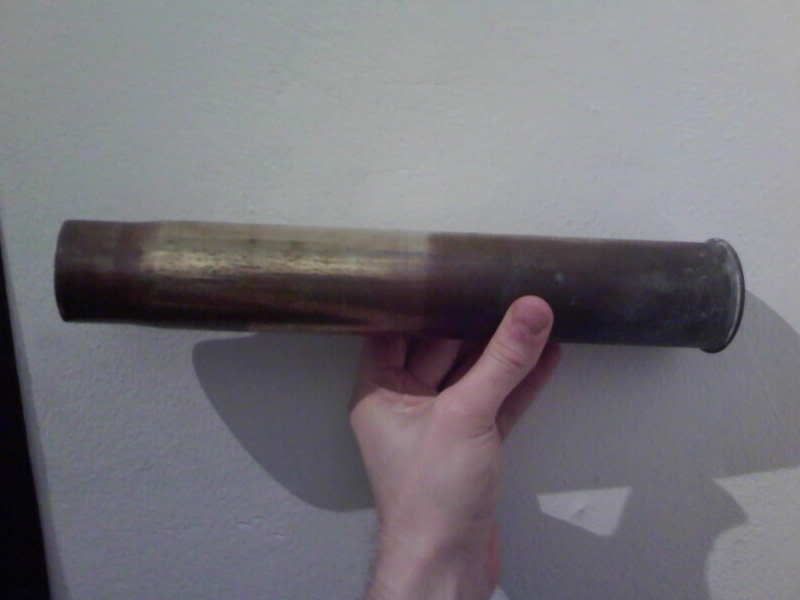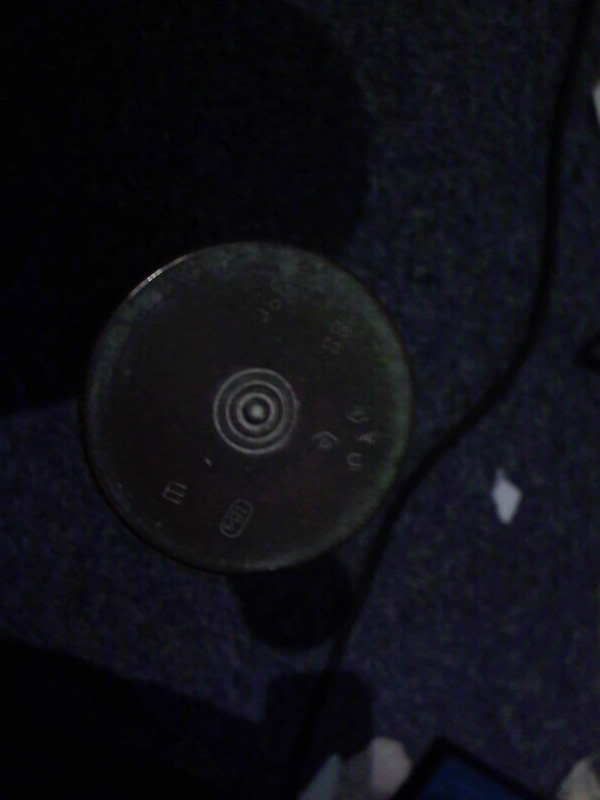 I hope the markings on the bottom are clear, they consist of the following, as far as I can make out: 22, then under it 39 and sort of an upside-down L. Then 4 marks in a circular fashion: A, X, 5 and H. Then a circled stamp 184, and an E.
The diameter seems to be about 4.7 cm.
Any thoughts?
Greetings,
Malcheus