New content
I would like to be able to select which forums / subforums should be shown in the 'View New Content' section of the forum. Maybe it's already possible, but I haven't found a button yet.
It's fairly annoying to get topics from the various subforums for none English speakers in my results, sometimes its not even really visible that it is in a different language till I click on it and read it. I think it would be handy to filter those out if you don't speak these languages.
peikko, on 15 May 2012 - 12:33 PM, said:
Oh well, maybe some day someone from WG reads this
Edited by GPgekko, 15 May 2012 - 08:48 PM.
Actually.... Just found out that forum upgrade DID bring this feature!
\o/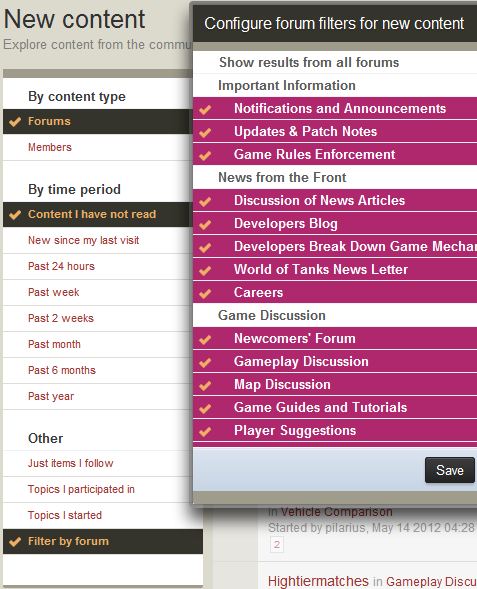 Edited by peikko, 16 May 2012 - 05:26 AM.