Hey guys,
I dont know about you, but I'm getting incredibly sick and tired of people stating that you cant mention someones name publicly on the forums due to the current "naming and shaming" rule.
Now, it just so happens that this subject matter occured on a topic where a number of the administrators were actively viewing and engaging in the topic. As a result, I openely questioned this rule on the topic. But, to my disgust instead of simply answering my question, they locked the topic instead. And so, I PM'ed the administrator who locked the topic: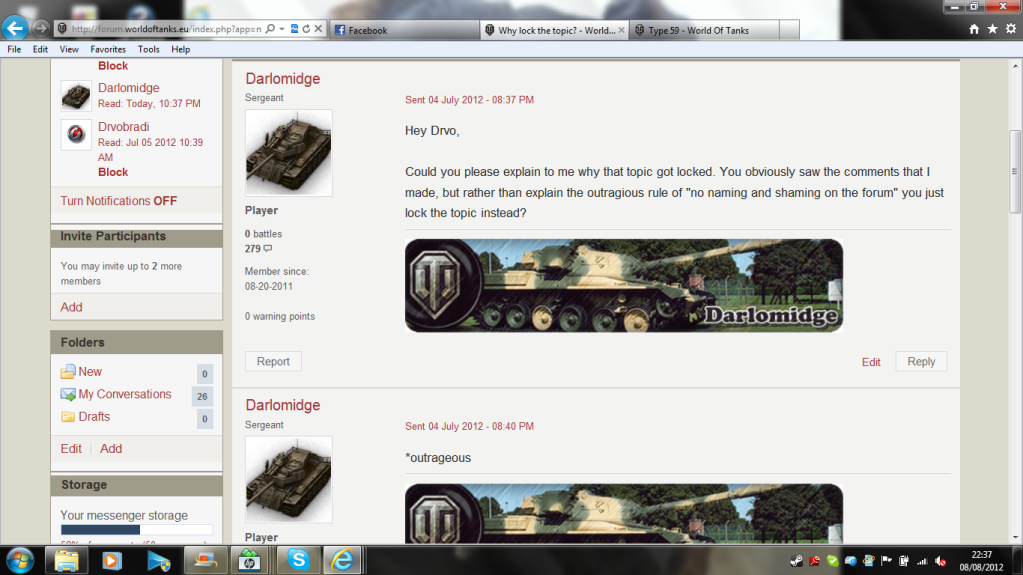 And then came this reply....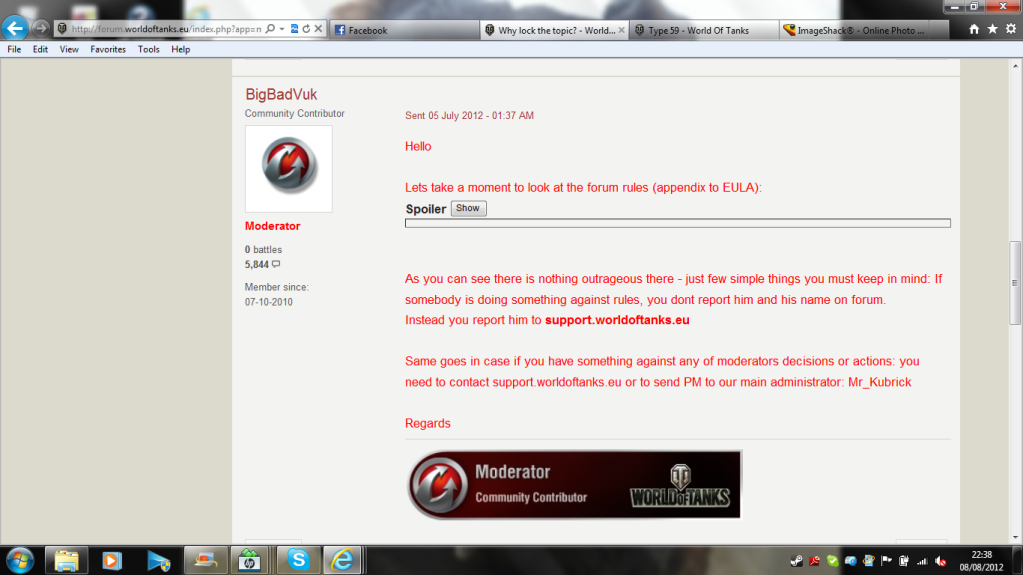 And here was my reply...
No suprise as I never recieved anything back after that.
As I stated in my last PM to Drvo and BigBadVuk, I dont think it's right that those that break the rules should be protected in the way they currently are. The community should be allowed to make their own stand against the constant TK'ers and Botters that are ruining our games, because the sheer consistency in the amount of these that I'm seeing in my battles, clearly indicates that WG are not doing enough to prevent these people from playing. Therefore I propose that the community should be allowed to publicly name and shame those who break the rules.
What do you guys think about this rule? Do you agree with it? Or would you too like to see it removed?
Thanks for reading
Darlomidge