This is an official statement from the committee of PAWG (Players against Wargaming ) .
We are releasing this as we feel the time is right , the negativity of the community against the last number of specials has provoked us to go public
Due to the massive injustices against us , the player base , we have formed our own community which is ready to strike back , from the beginning of the year we have been covertly operating against WG denying their ever move in anyway we can , our very first action you may have noticed was the destruction of the Fleets of Type 59s WG had in storage last February  , the Wargaming propaganda spin was to say that there was to many , of course this is a lie , the types had to be removed and we did it for the good of the game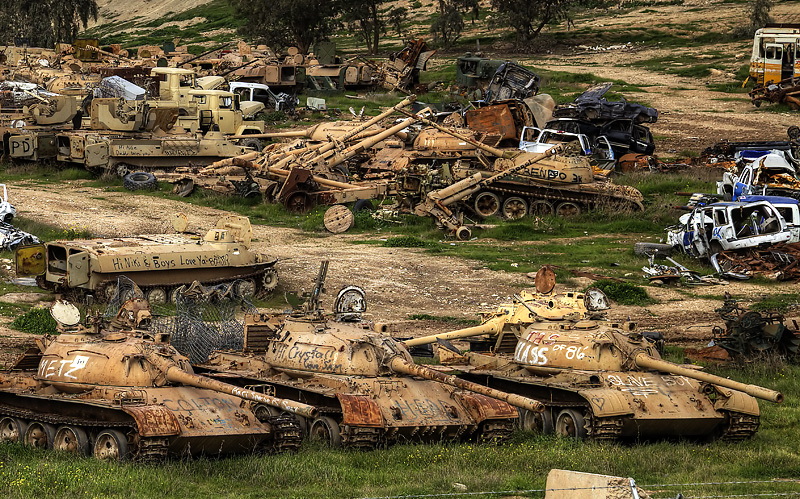 Unfortunately a number of tanks were salvaged in May and a few more are about to become operational in August despite our valiant efforts we're being thwarted at every move
Our next targets were the Equipment factories WG uses in remote developing countries such as Venezuela violating international weapons embargoes , unfortunately all actions have consequences and for the greater good ,you the player base , will suffer through the shortage of equipment and the artificially inflated prices , however you are still being supplied by WG as this factory was just one of many, our goal ? To create dissent among the most vocal  of the player base , the forumers
We also targeted the factories in the Ural mountains churning out variants of the KV's , unfortunately our attack on the KV factories was thwarted by a man wearing a troll mask and so we could only halt the production of the KV -5s
This man was seen dancing around with a Kalashnikov and a bottle of Vodka shouting  
Quote
Yooouuuuu Mad EU , Yoooou Mad ?
when his accomplice reputed to be head of the WGs propaganda department known by the code name Overlord replied
Quote
We are distrubting badges and logos in all key locations through out the world from Himmelsdorf to Fisherman's bay ,
Give us your support let this reside in your signatures
AND JOIN THE REVOLUTION
Ps , sorry for any inconvenience caused , it's for the greater good you know , you probably had stockpiles of equipment stored anyway , I mean I did before we started on this campaign , it was the smart thing to do , it's your own fault really if you didn't
P.p.s  Try not to google PAWG
Fun read.  Thread moved to Off-topic.
---Orree
Edited by Orree, 10 August 2012 - 07:51 PM.