Private_Miros, on 20 December 2012 - 09:55 AM, said:
I do have a bit of luck with the MM, it was a tier VII battle on Sand River, which means that you can pen everything and you've got some great hill trolling opportunities.
You shoot quickly, so in the end I had 14 pens on 17 hits, on 20 shots; which is still not enough when your top tiers do practically no damage: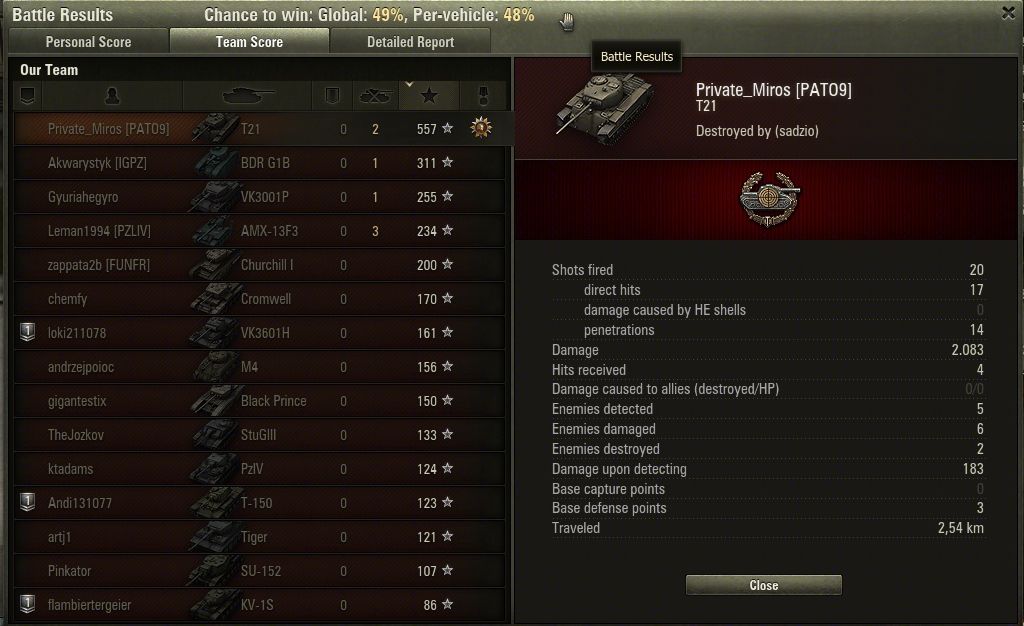 And yes, the clan is all part of being as inconspicuous and under-estimated as possible.
But to me it seems a lot like a nerfed Chaffee...?
Shorter view range, less penetration and accuracy on the gun, and as far as I can tell it's less agile. Both have virtually useless armour (stops only some HE shells), same MM spread and value, and a mid-fifties top speed.
Edited by Platypusbill, 20 December 2012 - 08:04 PM.