According to SilentStalker's thread it's pretty much confirmed that Aufklärugspanther will be a high tier light tank in the german branch.
While in theory the tank could fit the "scout tank" concept, its size would pose a problem: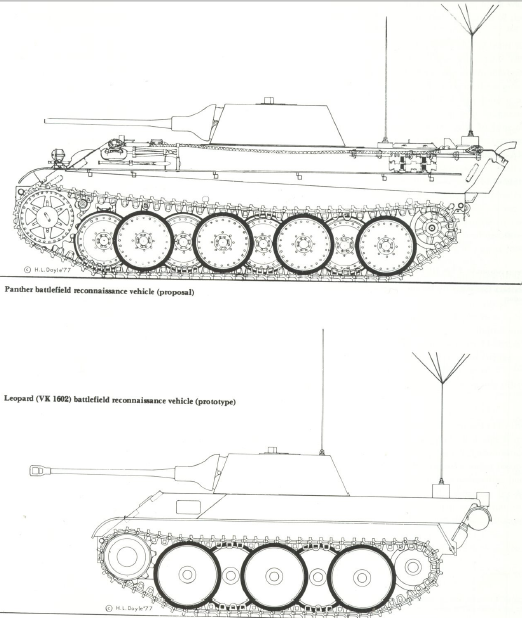 Adding to that, we would get a Panther with basically a little bit more camo, same armor, vastly downgraded firepower (it's safe to assume 75mm L/70 would be the top gun) and improved mobility, either through better terrain resistance value or a better engine.
Still, size would be a pretty much impossible to compensate disadvantage.
1) It would fail at passive scouting due to the fact that not that many bushes can hide a Panther chassis
2) It would fail at t-50 style rushes as it would be a massive target
3) It would somewhat work as a scount hunter but even with increased mobility point 2 stands, not to mention it would still be vulnerable to artillery
4) It adds pretty much nothing unique to the game, as it's an already existing chassis likely to be mated to existing turret models
5) There are valid historical alternatives that could work as much more interesting choices:
http://forum.worldof...ension-project/
If this reminds you of the STUG E-100 petition, WG's card wouldn't apply as what we propose is a series of drawings from their very same sources (Jentz & Doyle) plus tank prototypes that existed in reality.
So, say no to a ridicolously oversized light tank and yes to proper fun designs!