Hello again friends. We continue with the telling of strange tanks which sometimes worked and sometimes didn't. Last time I told you about a home grown tank built around a tractor which actually served well. The NI Tank. Here's the link to the thread.
http://forum.worldof...60#entry4335660
Today we will talk about a little home grown tank built around a tractor which didn't quite succeed. But first let me introduce you to someone. Have you met Bob Semple?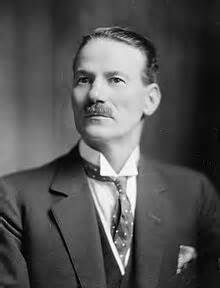 Bob Semple was a great man. Well at least in the eyes of his fellow countrymen he was. Bob Semple was of Australian birth but after getting into trouble with the local Miner's strike he was soon blacklisted and opted to move to New Zealand to avoid any further issues with the Government.
In New Zealand he didn't stay out of trouble for long and joined up with another Miner's Union and soon earned himself the name "Fighting Bob Semple". He was consistently jailed for supporting the Miner's strike over and over again. A few years later he would be voted into Parliment. While in office he held many labor portfolios eventually retiring in 1954.Well now you know Bob Semple, for the most part.
Well in 1940 the fear of War gripped New Zealand. As a result the government felt the need to produce their own tank. They opted for constructing their own opposed to buying some from the U.S. So they began building their armored vehicles despite limited facilities to produce proper armored vehicles. Eventually after a few issues in the design process the first tank was ready to be built. But then the question arose, what should we call our marvelous tank? Why not name it after the people's man! Thus the creation of the Bob Semple tank came to be.May I introduce, the Bob Semple Tank
The Bob Semple Tank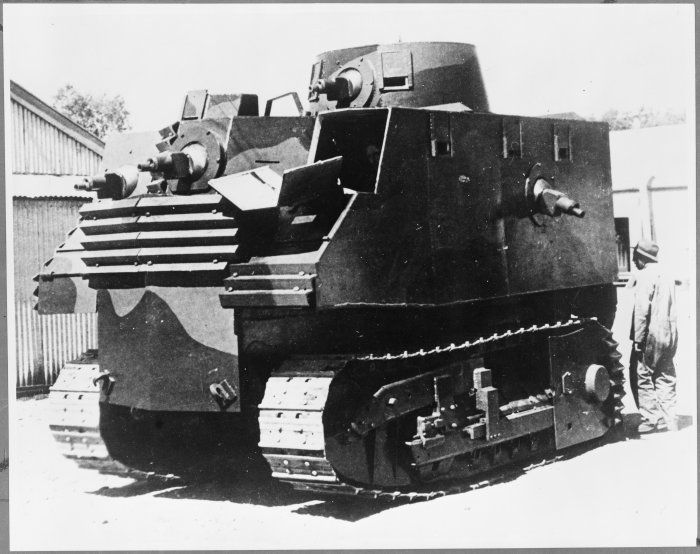 For the facilities and general knowledge of such things for the country at the time, it actually was quite an accomplishment. The Bob Semple was a grand spectacle in and of itself. Even Bob Semple himself inspected the machine and thought it to be a grand weapon. Though the tank actually had a few draw backs. At the time New Zealand had no proper tank guns. Instead they opted to equip it with Bren Machine guns. 6 Bren Machine guns to be exact. 3 in front, 1 on each side, and 1 in the back.
The other major issue was that the Bob Semple was a bit to tall. Standing a whopping 12 feet (as tall as a Maus) but only 13 ft in length (1/3 the length of a Maus) the Bob Semple had a small issue of being affected by the wind. No just a strong wind, but most likely anyone who whistled when it drove by. This also hurt it's ability to turn quickly and the top machine gunner had to lay on his stomach on a mattress on top of the engine (not exactly safe).Other issues included:- Weight of the super structure caused a burden on the engine and chasis (weighed 20-25 tons)- Weight caused it to move at incredibly slow speeds and the tank had to stop to change gears- Vibrations from the engine caused the entire tank to shake reducing accuracy greatly.
Needless to say after a certain amount were produced they realized how bad the tank actually was. Though by the time they realized this they had already produced a few. So what do they do with the tank then? Scrapping it would admit failure on the country's part, sending it into any kind of battle would be a death sentence for the crew.The decided to parade it around New Zealand as a way to raise morale. Wouldn't you know it, it worked! Showing that the country could make it's own armored fighting vehicle caused the populous to feel encouraged reveling in it's own self reliance.Shortly later all the Bob Semple's were dismantled an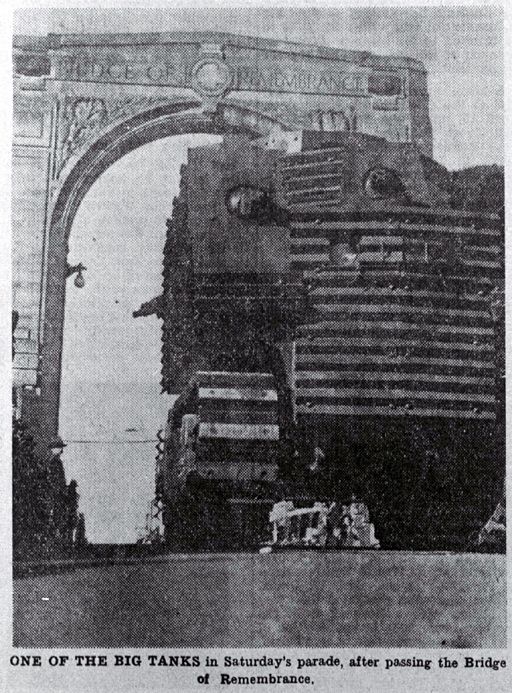 Shortly later all the Bob Semple's were dismantled and returned to their normal state as tractors.There you go the short lived, unglorious, and rather failed attempt to create an armored vehicle.
Though we will always remember the Bob Semple. Next time will be my last article on tractor tanks on which I will switch to new strange, possibly stranger tanks.