OldSkools ProMod für World of Tanks 1.x
Enthält: XVM // Damage & HitLog // Session Statistics // Tank Carousel // Team Health Bar // Erweiterte Zoom Optionen und vieles mehr!
Als Anerkennung für die Arbeit würde ich mich über ein 
 freuen!

Patch Announcements (Twitter):
https://twitter.com/OldskoolW
 
Offizielle ProMod Websites:
Social Media:
Twitch: https://www.twitch.tv/oldskool
Youtube: https://www.youtube.com/oldskooltv_wot
Facebook: https://www.facebook.com/oldskoolwot/?fref=ts
Sponsoren:
Spiele Keys: https://www.mmoga.de/oldskool

ProMod ist für eine Auflösung von 1920x1080 (Full HD) vorkonfiguriert.
Bei anderen Auflösungen müsst ihr kleinere Anpassungen vornehmen.
 
Der Installer basiert auf dem .NET Framework. Daher ist er von Windows XP bis Windows 10 kompatibel.
Geht sicher das ihr das .NET Framework 3.5 installiert habt. http://bit.ly/1Qrdm03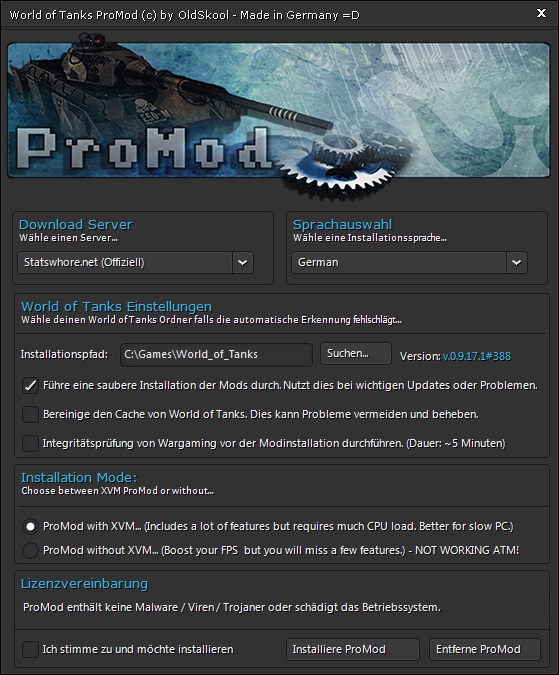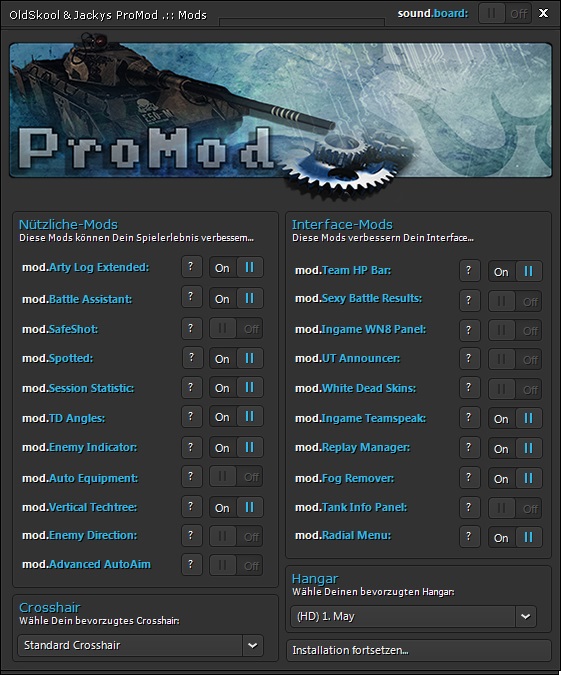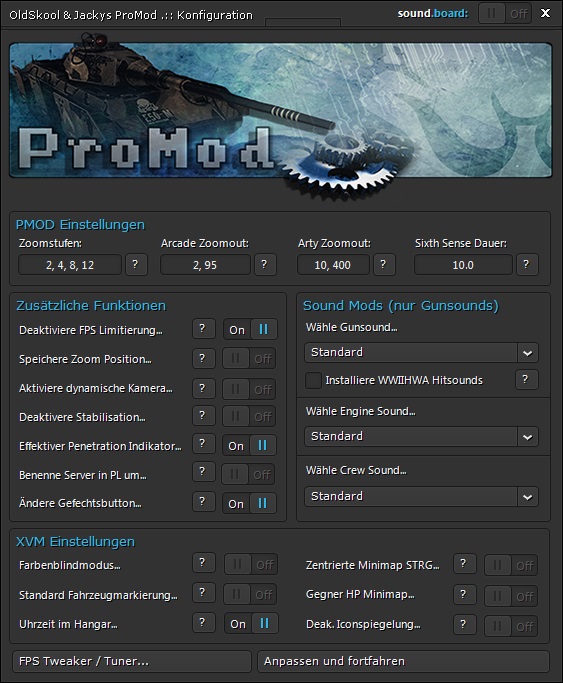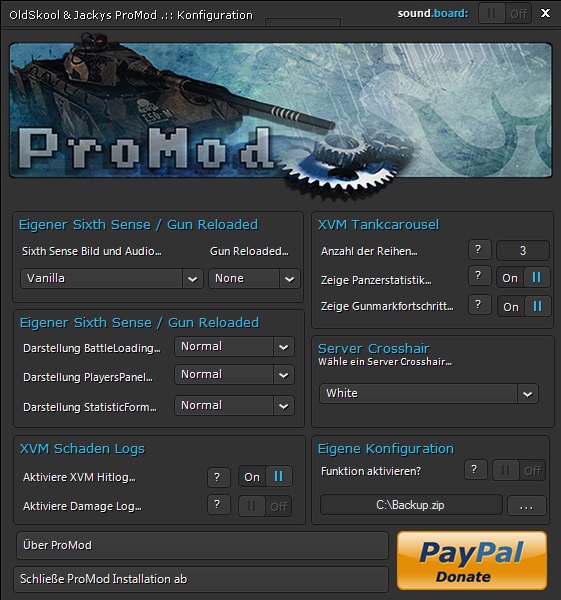 ‫
Nach erfolgreicher Installation findet ihr auf Desktop eine Verknüpfung "World of Tanks ProMod" über die ihr in Zukunft starten könnt.
‫Die Verknüpfung sollte genutzt werden um über Updates informiert zu werden.
Tutorial zu ProMod:
Download:
Direkter Download über OldSkool.vip:
‫

Offizielle ProMod Supporter:
• OBK123
• Sappyfracture
Diese User helfen euch bei spezifischen Fragen zum ProMod oder zu Problemen.

Support erhaltet ihr direkt im Thread.
Wer mir etwas spenden möchte für die Arbeit, kann dies über PayPal auf meiner Homepage oder im Installer tun.

Direkte Links zu PayPal sind neuerdings von Wargaming untersagt. 
Gruß,
OldSkool.
Edited by BornAsNoob, 25 November 2020 - 03:45 PM.