Welcome to week 28 of the EN Screenshot Contest. To participate you need to post a screenshot which would fit to the theme:
"Sacred Valley"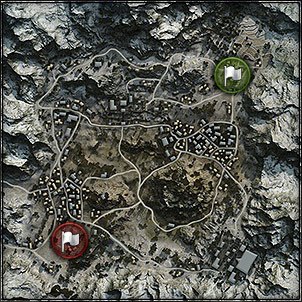 With the release of another new map we want to see your best pictures of this new battlefield showing off how awesome it looks. Are you looking out across a beautiful view or is your tank fighting hard dodging enemy shells and explosions? These are just examples, the choices for a cool screenshot are endless, just use your imagination and be creative!
As with previous rounds, there is no restrictions on how you get your picture. This can be from Company Battles, Platoons, Random Games, or even the Training Room. There is no tier or weight restrictions.
Please remember the following rules
:
• A new thread will be opened on Monday at noon CEST and closed on the following Friday at noon CEST (Or as close to those times as possible). That gives players 5 days to submit their entries.
Week 28 will close on Friday 12th July at 12 noon CEST
• Players need to
submit 2 entries, one normal picture without the UI, and the exact same picture showing your UI.
This is to prove it's really your tank and the image hasn't been taken from elsewhere on the web or from someone else's account/replay.
• No editing of the picture is allowed. You cannot touch up the image using Photoshop or another similar image editing software.
•
MODS ARE ALLOWED - Please note this is an important change.
The reason for this change is because the real entry is your screen shot without your UI. The only add-on that may affect this screen shot is going to be the zoom out mod or a skin mod. Things like Reticle mods, team list mods etc don't have an impact on your entry. We don't want to list each and every mod and say yes/no. To help avoid any confusion about this, we have decided to allow mods on people's entries, please remember however the format that your pictures need to be submitted in (detailed above).
•
Please note only 1 entry per player. - Entries edited after the deadline will not be counted. That's even if you're just correcting spelling errors.
•

The winning e
n
tries will be announced in this thread by the following Friday when we start the next theme. The judges will be IPaul72 and Ectar and a third community member. If for any reason one of us are not present, another member of the community team will take our place and they will be announced as a judge.
Good luck and we look forward to seeing your entries in this thread!
*Please note, if you have any questions about this contest, please use the announcement thread here -
http://forum.worldof...-rules-and-faq/
This thread is ONLY for submissions, any questions or comments will be removed.
The prizes are as follows:
1st place. 1000 gold

2nd place. 750 gold

3rd place. 500 gold

4th place. 300 gold

5th place. 150 gold
Sadly for the next few rounds we won't be able to offer bonus codes however we've increased the amount of gold and the 2 extra winners are standard now so we should always have 5 winners.