OldSkools ProMod - World of Tanks 1.x
Incxludes: XVM // Damage & HitLog // Session Statistics // Tank Carousel // Team Health Bar // Extended Zoom Options // Battle Assistent and much more!
If you appriciate my work you can like my thread
!

Patch Announcements (Twitter):
https://twitter.com/OldskoolW
 
Official ProMod Websites:
Social Media:
Twitch: https://www.twitch.tv/oldskool
Youtube: https://www.youtube.com/oldskooltv_wot
Facebook: https://www.facebook.com/oldskoolwot/?fref=ts
Sponsors:
Game Keys: https://www.mmoga.de/oldskool

ProMod is preconfigured for Full HD resolution (1080x1080p).
If you install it on other resolutions you've to adjust some mods.
 
The Installer is based on .NET Framework 3.5 so it provides support for Windows XP up to Windows 10.
Please make sure you've the .NET Framework 3.5 installed. http://bit.ly/1Qrdm03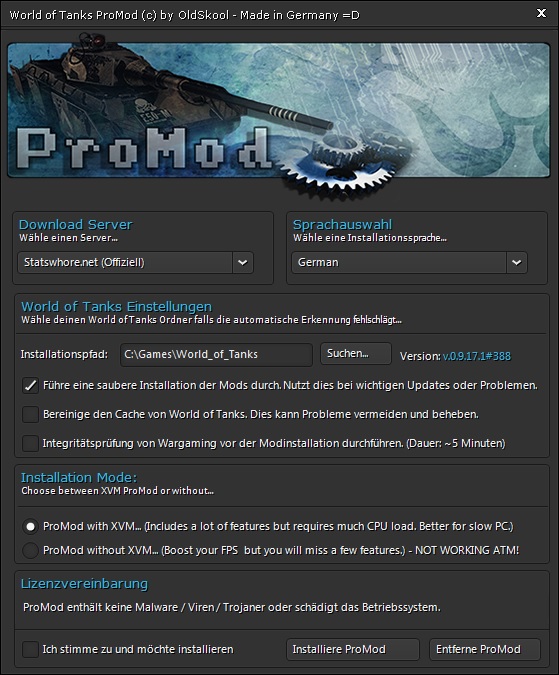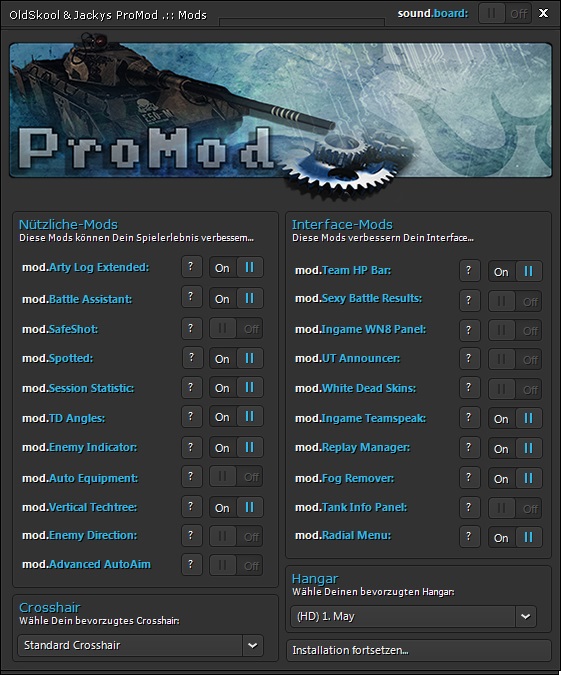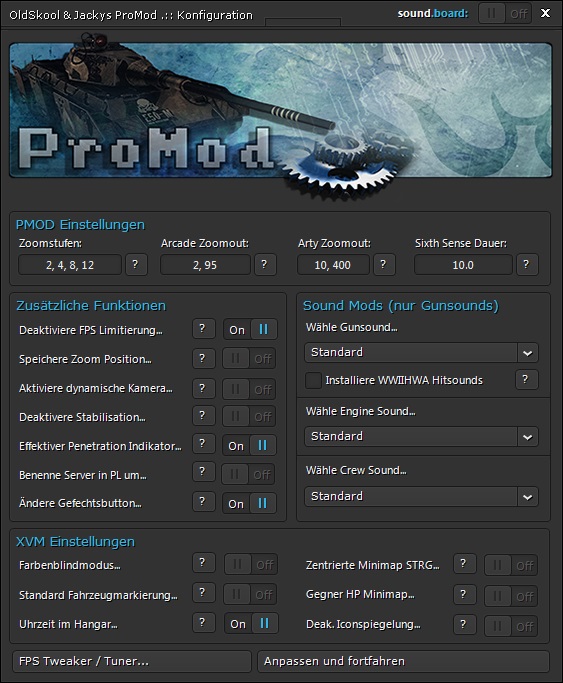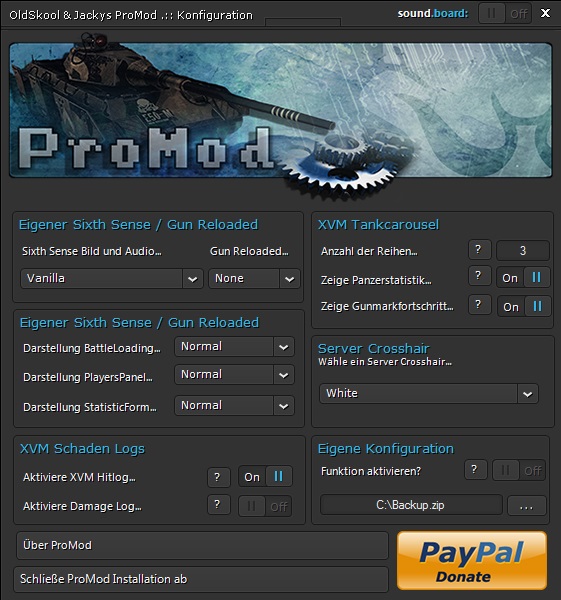 After successfull installation u'll find an shortcut called "World of Tanks ProMod" on your desktop.
Use it to have ProMods Autoupdater activated.
English Tutorial ProMod:
Download:
Direct Download at Oldskool.vip:
‫

Support is directly here in my thread..
If you want to donate something use the paypal link on my homepage or the button in the installer.
Wargaming is not allowing paypal links for donations anymore!
Regards,
OldSkool.
Edited by BornAsNoob, 25 November 2020 - 03:44 PM.
This post has been edited by a member of the Moderation Team, due to inappropriate content.