Hello fellow tankers. I notice that usually , even in the Off-Topic area there is tank related stuff . The following topic is about CoD. Many people, when asked of Call of Duty, they think of CoD 4, WAW, MW2, S**tWarfare3, BlackFrogs 1 and 2. But there was a time when CoD was really a game where skill mattered . No killstreaks, just skill. Basically the golden era of Call of Duty. I remember having so much fun on Battlefield-like maps and on modded servers.
Take a look
Call of Duty: United Offensive(2004) was a DLC for Call of Duty (2003)
In CoD: UO , you used to have jeeps,Flak 88s, Wirbelwinds, tripwires, artillery, Shermans, Pz.4s , Ferdinands,Tigers, Jagdpanthers,Pz 38(t)s, ISU-100s ,T-34s,KV-1s,panzerschreks and various AT objects,deployable MGs, flamethrowers, sprint more than 33 feet, no regenerating health, the effectiveness and angle of bullets decreased in as they traveled , medpacks and ammo were scarce so you had to make every bullet count and it also made the game a more realistic experience.
Sincerely , it was way better than Battlefield 1942.
Not to mention the fact that the teams were so much better with admins kicking raging kids.
My favorite map was Ponyri. It was a very large map where most of the time the objective was to either destroy the Russian factory by planting a bomb or Base Assault.
The Russians had more tank spawns than the germans so the germans had to make use of the long range Flak88 and panzerschreks. (in SnD gamemode)
Here are some pictures: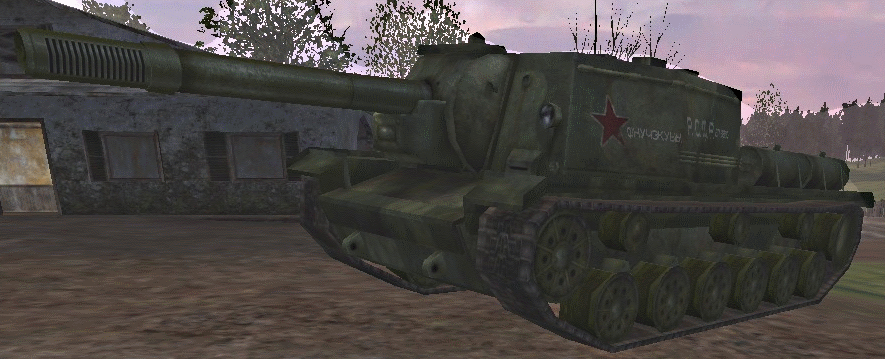 Here are some videos . Try to watch at least 5 minutes of each one. These made me nostalgic...
I don't know if I'll get any replies , but I loved this game so much! Compare this to MWCrap 3
Edited by PrivateMonkeyz, 16 August 2013 - 05:35 PM.