Introduction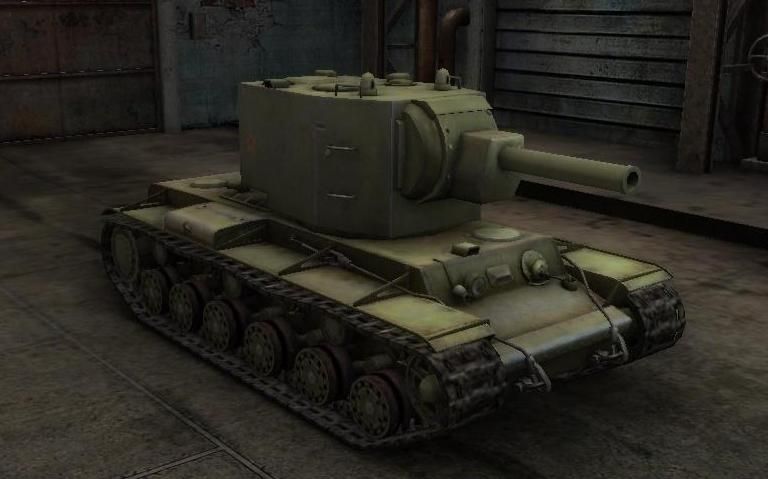 Historically, the KV-2 was borne out of the need to provide a bunker busting 152mm howitzer as close support to the troops. The existing KV chassis was the obvious choice to mount this huge gun due to its size and heavy armour but even then a massive turret was required in order to fit the enormous howitzer. This led to the initial naming convention of "little turret" and "big turret" but this soon changed to the normal tanks being designated KV-1 and the howitzer armed ones the KV-2.

In World of Tanks the KV-2 sits in a slightly unusual position, being researched from the KV-1 and leading not to another heavy tank but instead to the tier 7 artillery, the S-51. As it does not lay on a direct path to a tier 10 tank this accounts for its relative scarcity on the battlefield. But it is a fantastic tank with some unique and very rewarding gameplay and deserves more attention.
Therefore, let's take a detailed look at the tank the Soviet troops in WW2 called "The Dreadnought"
 
In WoT, the KV-2 never existed as a seperate tank until patch 7.3.  Prior to that, there was just the KV-1 and you had the option of using the regular KV-1 turret and guns or mounting the KV-2 turret and DERP gun.  But with patch 7.3 the KV-2 was added as a seperate tank and, because of the gun, bumped up a tier to tier 6.

Getting the KV-2
Battle Tier Spread
Modules
Skills
Equipment
The Fastest Gun in the East
Play Style
The economics of running a KV-2 - credit earnings
The KV-2 versus other tanks - one shot kill \ maximum damage guide
Spoiler
Special Mention - Big Cats and the Tier 10 E-100 !!!
ReplaysKV-2 Skins


Changelog (Recording changes to the KV-2 in new patches)
Summary
For me, the KV-2 is an absolute joy to play and the ultimate stress buster. When I've had a run of bad games, or tire of the "usual" gameplay, I'll often take the KV-2 out and go hunting big tier 8 tanks or blow away tier 5 tanks with one shot like the rolling trollgun of doom that I am. It also encourages me to curb my sometimes reckless attitude and play more carefully, which helps when I go back to playing my faster tanks.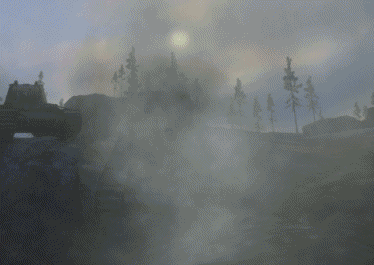 Gif courtesy of Ectar who said I could have it as he had stolen it off reddit himself! ;-)
Edited by krazypenguin, 22 March 2017 - 10:00 AM.