of course this tank can't be in WoT. This topic its to show and get to know nice concept of future Direct Support Vehicle "Gepard" (DSV, or WWB in Polish).
Previous topic in General Discussion have more than 2000 views and I must closed it, cose troll-poland-haters from this forum write stupid comments on YT. Try behave normal, not like savage kids from murowanka's forrest.
https://www.youtube....h?v=S3DlQq-iq2k
- polish version
https://www.youtube....h?v=-_TPzN1s9FQ
-
english version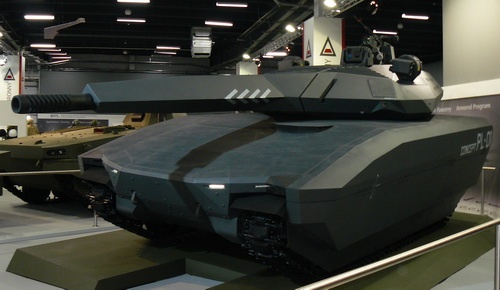 ==================="GEPARD"===================
some specifications
length: 7m
width: 3,8m
mass: 35T
engine power: 700kW (952 HP)
max speed: 70km/h (road) 50km/h (terrain)
range: 500km
gun: CT-CV 105HP 105mm or 120mm, 6 shots/min, 16 bullets loaded in mag and 45 in tank.
armor: multi-layer ceramic-aramid armour, additional pannels to protection against HEAT ammunition, barrel is cold as rest of tank to minimaize thermal detection, stealth coating.
http://www.altair.co...?article_id=467
- artykuł po polsku
http://www.janes.com...ehicle-unveiled
- article
https://www.youtube....h?v=BosrrA4Ie10
- this model in real
http://www.youtube.c...h?v=KL_KdmSTSNA
- thermal camouflage
Edited by ShotaroPL, 12 September 2013 - 07:13 PM.