As many of you military buffs should know, the start of Army 2020 has brought about many changes to the British Army, such as enlargement of the TA and the merging or reducing of certain units. However, the British Army will be receiving a brand new toy. This is called the ASCOD SV (which stands for Austrian-Spanish Cooperative Development Specialist Vehicle), a tracked IFV which is based on the Austrian Ulan and the Spanish Pizarro. The aim of this new vehicle is to replace the ageing Scorpion chassis variants such as the Scimitar Reconnaissance tank, the Spartan APC and the Sultan mobile ambulance, these vehicles are currently being trialed and are expected to enter service around 2015/16. In my opinion, I think this is a smart move as these variants of vehicles which include Scout, Protected Mobility Recce Support (PMRS), Recovery, Repair, Ambulance, Engineer reconnaissance and Command & control, will easily be able to adapt to the future battlefield and with the 40mm cannon on the scout, it is a much needed upgrade over the 30mm on the Scimitar :) Please feel free to talk about the ASCOD SV, do you like it? Do you think it will be able to do it's job? What vehicle does your nation use for it's role. Hope you enjoy the info and the video :)
A link with all the technical info for those interested:
http://www.armyrecog...ations_uk.html
CGI versions of the variants:
The display version: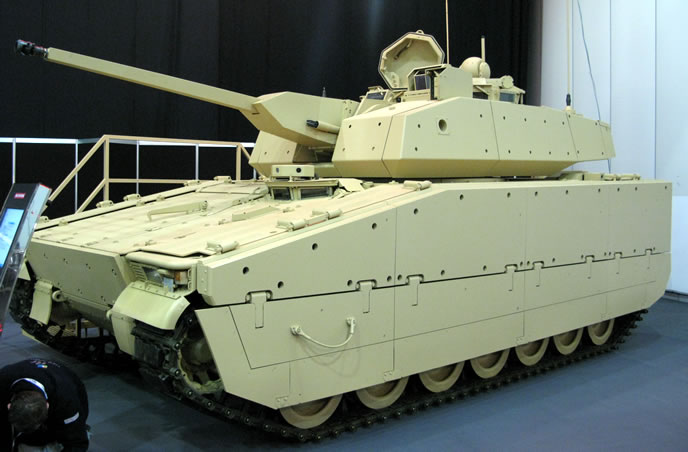 The General Dynamics Video Presentation (forgot to put this in earlier):
http://www.youtube.c...h?v=zyYOFJu6Fpo
Edited by billywarren007, 08 October 2013 - 09:26 PM.