Hello guys!
Just wanted to share a good battle that I had today in my favourite tank, the mighty Leopard 1. First time I hit the 10,000 damage mark, while saving the battle against pretty bad odds. Almost got the Top Gun aswell, it was really nigh, but adrenaline was at it's fullest. Maybe next time!  
Gl Hf on the battlefield!  
Replay download link:
http://wotreplays.co...ragon-leopard_1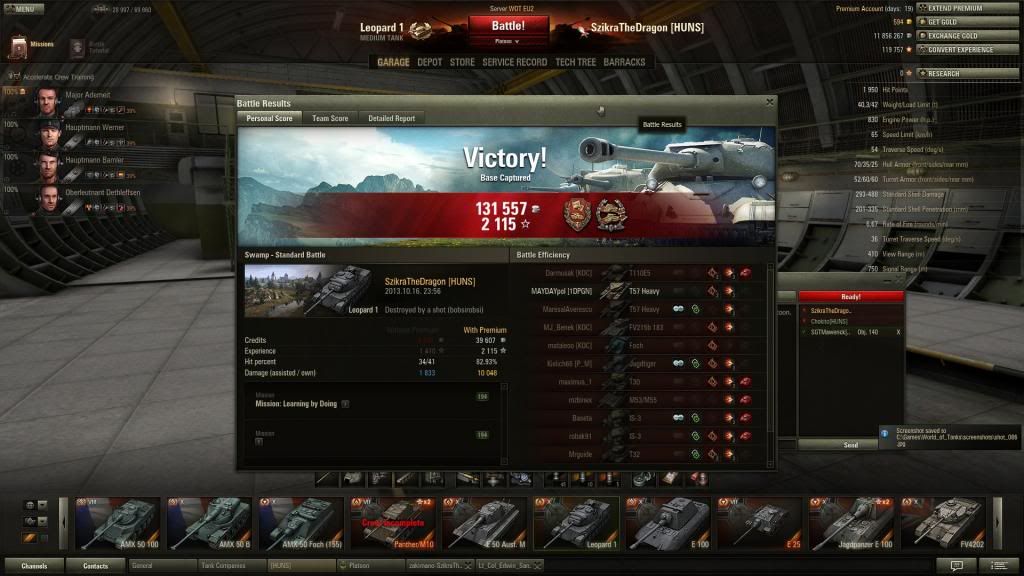 Edited by SzikraTheDragon, 16 October 2013 - 11:51 PM.