I went to Bovington again today and I thought I would try and get pictures of as many tanks included in WoT as I could. Its a great museum and well worth going to see.
Churchill I
Sherman
No idea what this is
Medium MkII
Panzer II
Cruiser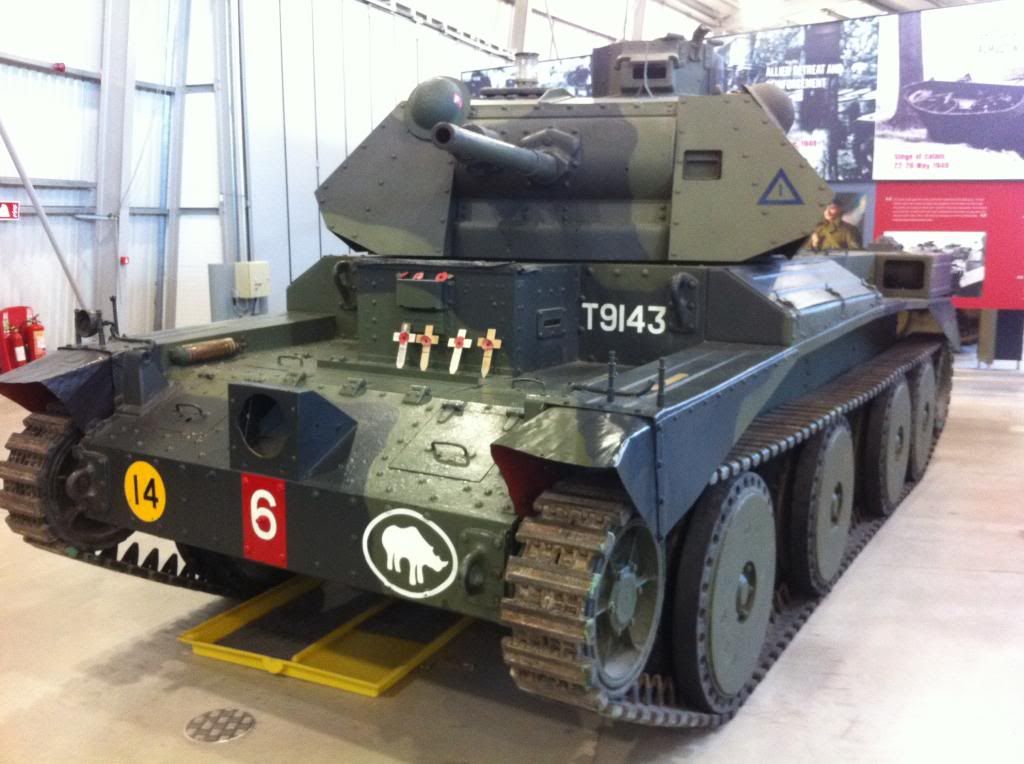 Char B
T-34/85(one of my favs)
Panther(this was one of a series built in German by the British after the factory was captured)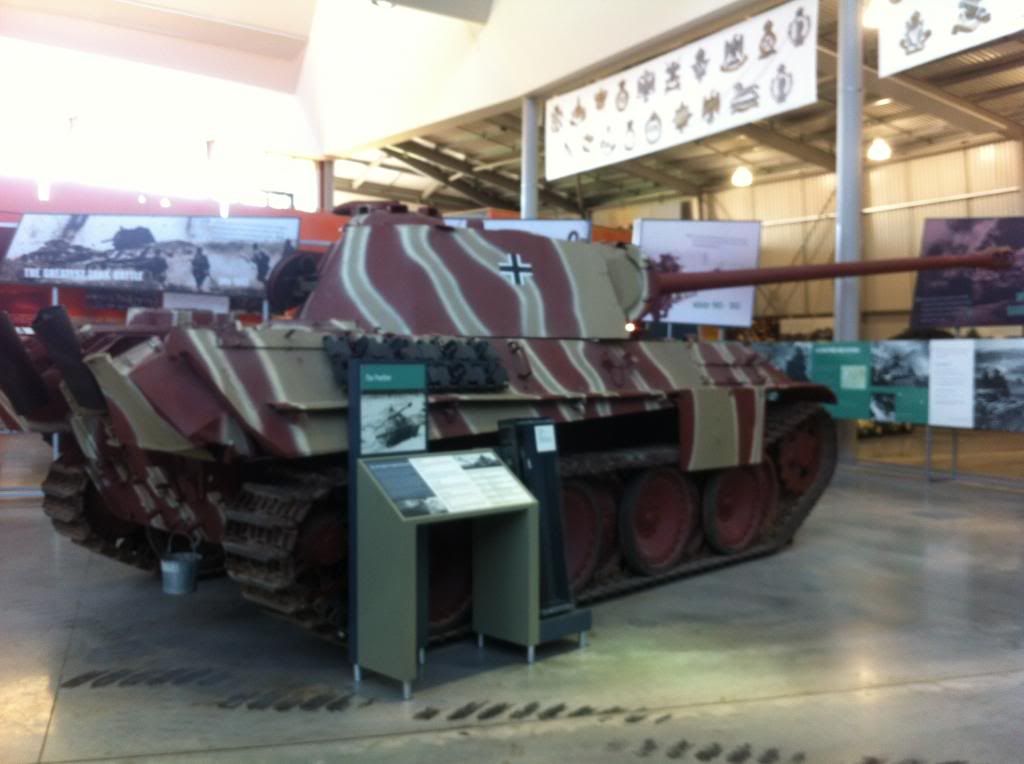 Tiger I(Note where a Chruchill VIII shot it before it was abandoned)
Panzer III(Managed to get some inside shots with the flash through the side ports!)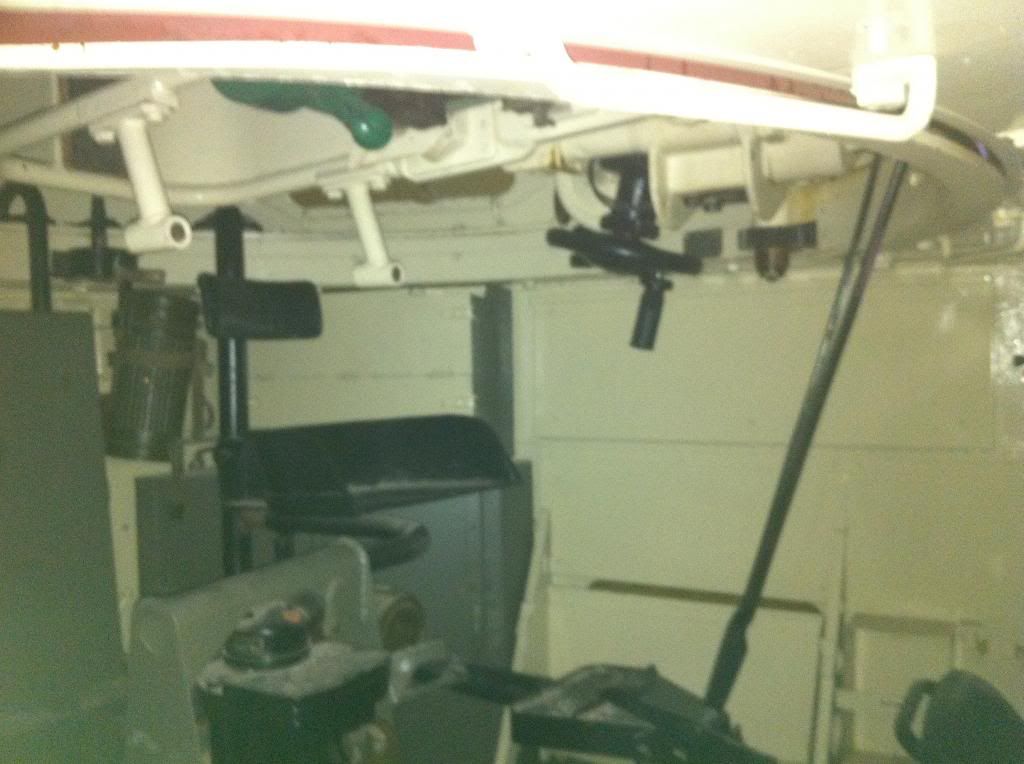 Miltilda 2
Cromwell
ShermanFireFly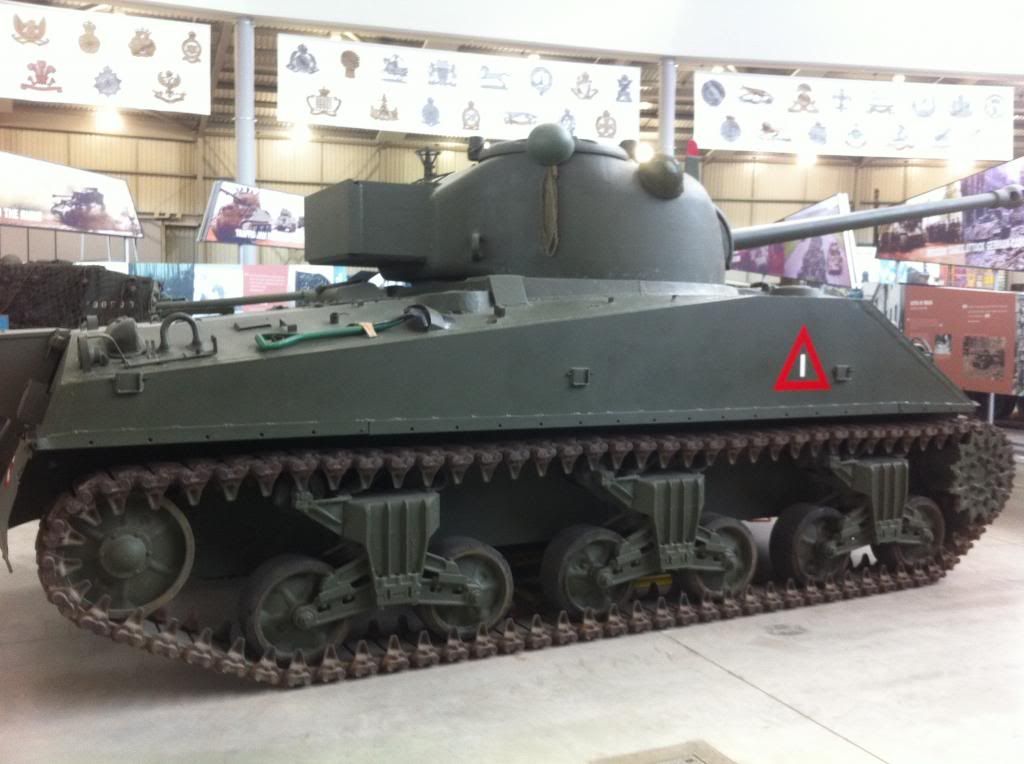 Chruchill VIII croc(152mm armor!)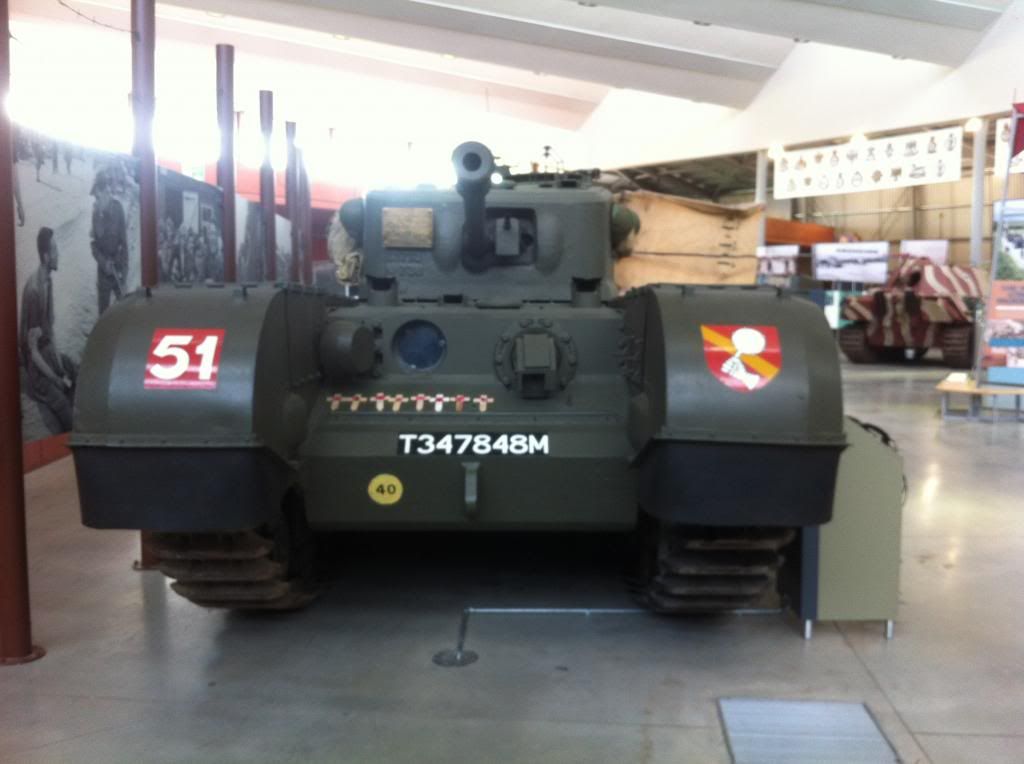 Royal Tiger with Porsche turret(and upgraded 88 gun fitted by the British after it was brought home)
Pershing
Jadgpanther(also made by the British in Germany)
Hetzer(its always funny to see just how small this thing is!)
Royal Tiger with production turret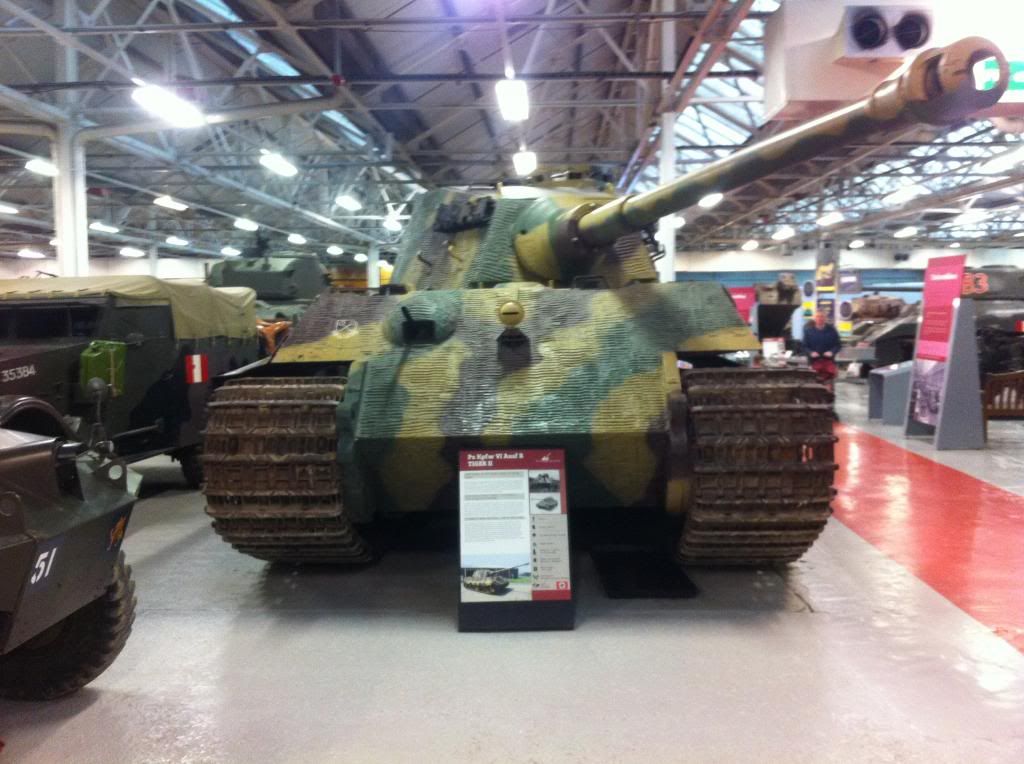 Can't remeber the name of this little French med....
Coveneter
Stug III(must be pretending to be Russian with those logs lol)
Panzer IV with 75mm
The MASSIVE Jadgtiger with 120mm gun and 250mm of armour! Even the back hatch armor is really thick, about 100mm?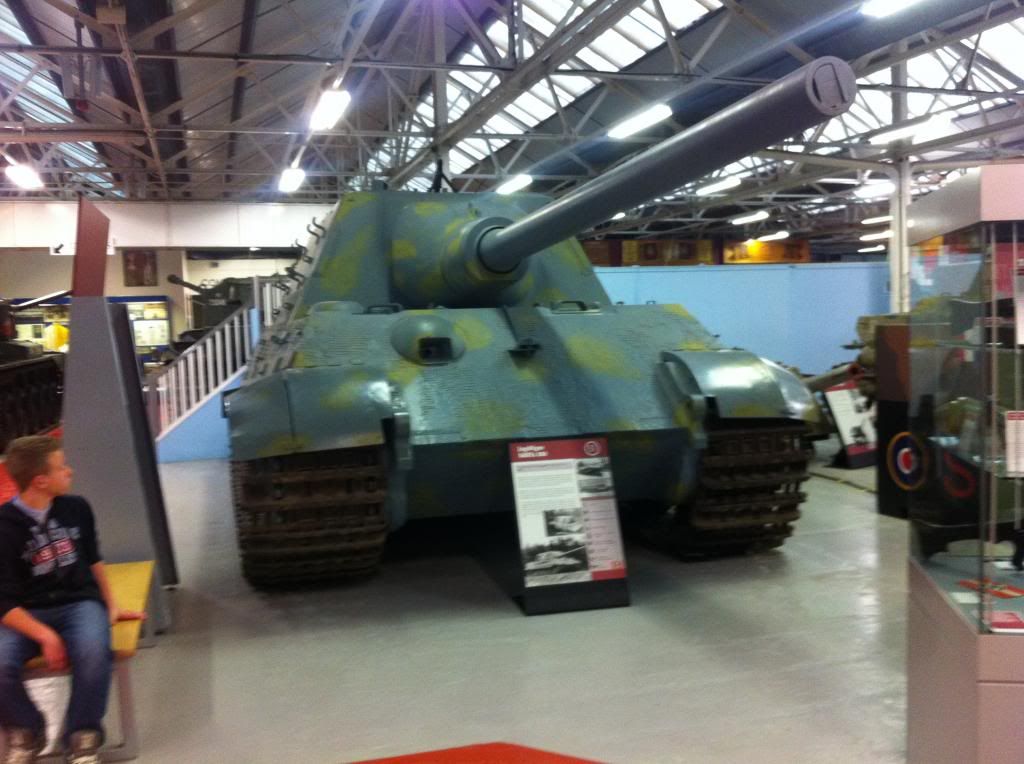 SU-76
KV-1(my other fav) This one was built by the Russians to be sent to Britain for evaluation/testing/show off Soviet Power.
Tortose
AMX-13(didn't know this existed)
SU-100(captured in Suez)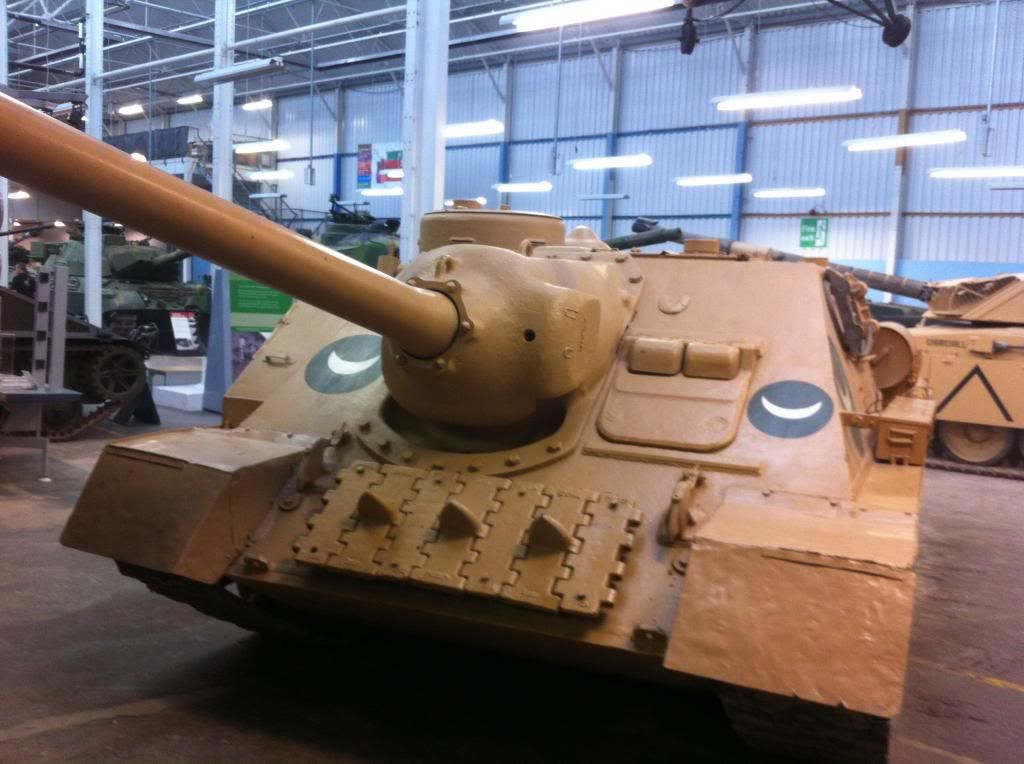 Black Prince
Comet
THE MIGHTY TOG II :D
Here are some pictures from the storage hanger, are not allowed to go down amongst them though