Just a quick heads up before you start posting here. It would mean a lot to me if you read this whole post, it will give you an idea of what restrictions and rules you have posting here; because while it may be a thread for posting just about anything, we still have Forum rules to respect.  
There will be NO tl;dr version of this. Very sorry about that, but I just don't think I can get the point across without writing the Great Wall of China. Anyway, without further delay.
Welcome to the Forum Bar!
The idea behind this thread comes from the fact that there are a number of members, myself included, who generally stay up quite late on the forums; and anyone of those probably knows that the forums do tend to get very slow after (it's not surprisingly; it should be expected). This kinda leads to it being a bit boring, with generally only a few posts every hour or so (I'm not kidding). This is just a guess, but I'm going to assume this is probably because normally people only tend to post in a thread that they feel they have to "contribute" to; you can't just waltz into every thread and say "Sup?" and then walk out; that'd be spam.
"What is the Forum Bar then?", you might ask; well, it's actually quite simple. You can post whatever you want (as long as it abides by the Forum rules and those listed in the thread later on), and talk about whatever you want (same restrictions). It's something that tends to be quite common on forums (or maybe it's only on the ones I've visited in the past, something around 20-30), something that tends to be quite popular with the community.
We may not be able to expect the same degree of popularity; who knows. We may not even get the same degree of moderation (the previous threads like these on forums tend to have a moderator pop in a few times a day or something like that to make sure things are going well and then leave; though some actually like to get involved with the community). But hey, worth a try, right?
Now this thread isn't without rules; I've kinda mentioned them a lot up to this point, so why don't I list them?

Rules and Restrictions:
-Keep it friendly, keep it clean; don't post any porn, threats of violence, harassment or hateful speech; we're all brothers and sisters on the forums, let's act that way. 
-Don't go making any racist, sexist etc. comments; basically the rule above but just a bit more emphasised. Please, just try and have the least bit of respect for one and other.
-Try not to have discussions regarding someone's political view, religion and whatnot; there are other places you can have those sorts of chats.
-Please don't spam; double/triple posts at the most. If you post something and then want to respond to another comment; just edit your post.
-No advertising. If you have a YouTube Channel, Twitch stream or anything like that; take it to the forums made for that stuff. That said, if someone asks about your YouTube or anything, you are completely allowed to link them to a thread about it in the aforementioned forums.
-Don't bash on anyone's fandoms or anything like that (y'know, bronies, furries etc.); if you don't like what someone else likes, take it somewhere else.
-Do not post huge images or gifs unless in a spoiler;  there used to be a resizing ability when you post an image but has since been removed. You can use Imgur or something to resize an image, but if not, put it in a spoiler.
-No swearing; that's... kinda obvious.
-Speak English! I'm sorry if that sounds insulting in anyway but there are separate forums for speaking in your native language, or you can chat with people speaking the same language through other means. 
Failure to follow these rules, along with the Forum rules ( http://forum.worldoftanks.eu/index.php?/forum-19/announcement-124-forum-rules/ ) will result in a trip to the barn; and that's not a nice place to go to. While I cannot guarantee that this thread will be moderated, if myself or anyone else feels you're not following these rules, we CAN PM A moderator and ask them to deal with you.
The Forum Bar has it's own Teamspeak3 Channel thanks to Xino9922. It can be found using this address and password;
Address: forumbar.net /or/ oslo2.spillvert.no:10081
Password: Lewd
One final thing because I feel that I'm dragging this on a bit. EVERYONE Is welcome here; as long as you respect the rules, you're free to post. Don't feel shy about posting, we don't bite. 
Oh and, if you're unsure about this; I did ask iScending about this quite awhile back. If any other moderator has a problem with this thread, please, feel free to inform us of it. As stated, we're all brothers and sisters here, even you guys.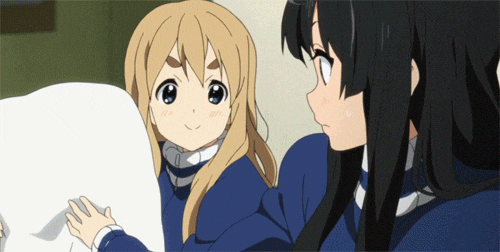 Let it begin!
Edited by Desyatnik_Pansy, 01 April 2020 - 05:52 PM.