Hy guys,
as I have recently begun, building two Tiger I E series in 1:35 (including interior and everything), I am encoutering some interior design problems. If there are any Tiger experts, I am welcoming any info and details regarding this project.
Below is some work progress.
Link to a pro-build log, the one I am using for help and input ideas as to hiw things could look like...
http://www.armorama....822&ord=&page=1
______________________________________
Projject items:
A list of items used:
Shoul be well above the 1000 mark
Pz.Kpfw.VI Tiger I LATE w/Zimmerit Dragon 6383
Pz.Kpfw.VI Tiger I MID w/Zimmerit Dragon 6700 
2*Tiger I Mid. Production interior for (Academy)- EDUARD (3551
Tiger I Mid. Production exterior for(Academy) - EDUARD (35520) 
Tiger I E Interior (Dragon) VERLINEN --> tonnes of modifications needed, for the second tiger i ordered the DMK version, let's see
AB 16L-02 Turned barrel for German machine gun MG3 
AB 35A10 Front and back fenders for Tiger 
AB 35A102 Turret stowage bin for TigerI  
AB 35A12 Side fenders for Tiger I E 
AB 35A79 German Tank Radio Set Fu 2 & Fu 5 
AB 35L-26NG German 88 mm KwK 36 L/56 Tiger I 
AB 72A01 German 2 m antennas x3 pcs 
AF 35087 8,8 cm Kwk 43 TIGER II (BRASS) ammunition 
ED 36162 German Wehrmacht Radio
ROY094 Transmission
For scratch building:
Brass tubes and cables...i.e.
Albion Alloy Micro Messing (Brass) Rohre 1,1mm x 0,9mm 
Albion Alloy Micro Messing (Brass) Rohre 1,3mm x 1,1mm 
Plastic Sheet 0,4mm and 2mm 
Bolts and screws
_______________________
Currently still trying to make this fire wall be ok...
My drawing of the shift in the position of the firewall, as it is approaching the torsion bars. Looks [auto-censored]ty, is quite usefull though.

Not sanded yet, and still many moulding parts to be added, so it is still looking fairly crude...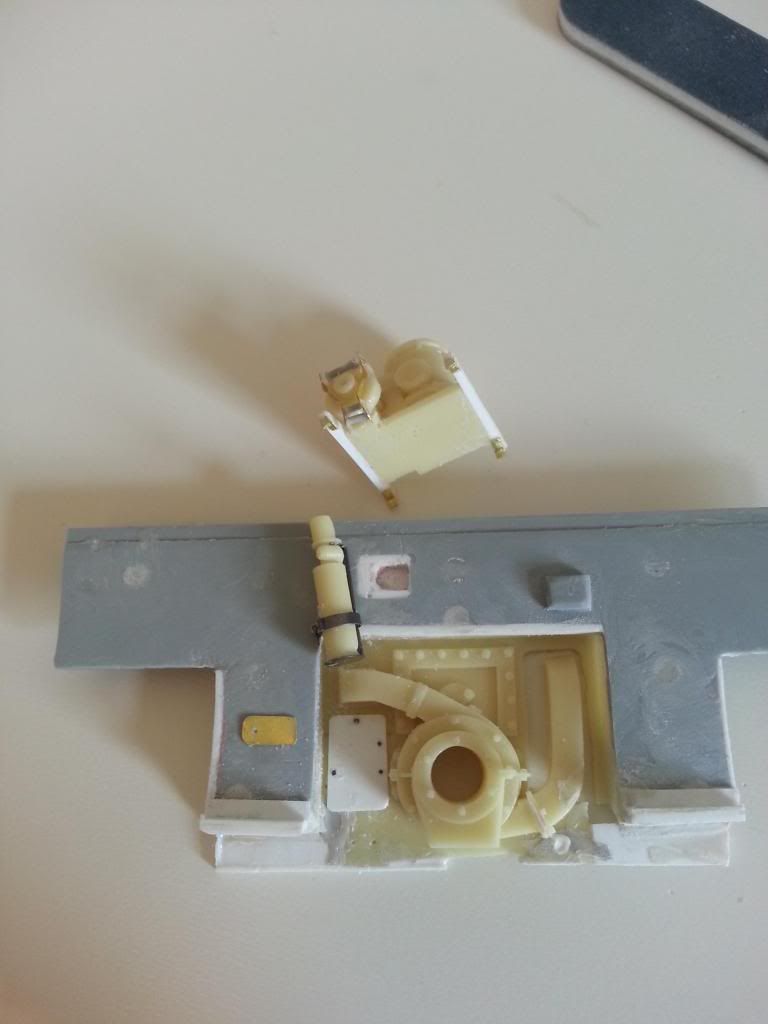 I cut away excess material, but the mould ripped. I used putty to fix it, the white plastic was needed to cover a crack and reinforce it for the time being.
If you are also getting rid of this extra material in your model, use the file and smothing sponge more often, i tried to cut too large pieces and boom, [auto-censored] happened.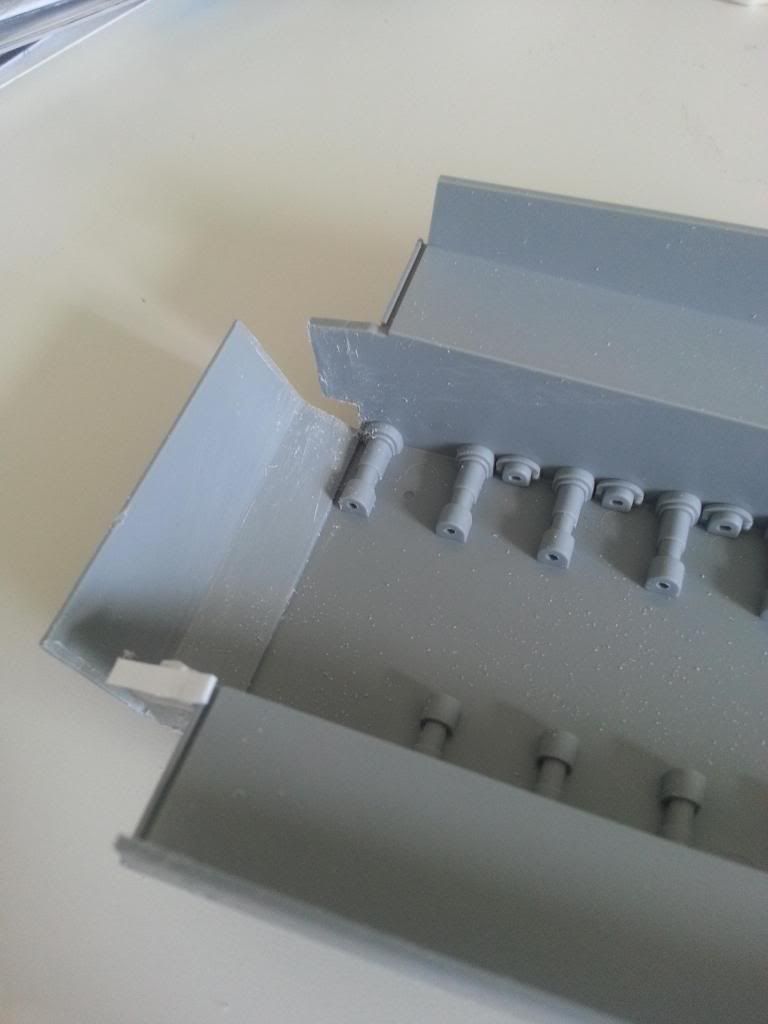 Edited by StefanWitfmann, 23 May 2014 - 04:47 PM.