After our banishment from the Hungryan forumz by our evil tyrant moderator we decided to create a new Eden where we can live in peace and love. So we occupy this topic as our very own country and her name will be:
Zwackistan!
Our flag: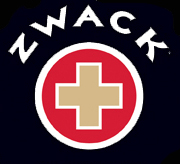 National anthem:
Our constitution:
Our country is independent, no foreign moderators welcome here. If they are try to get in our country they will be expelled.
WN8 is our god everyone must praise him! Every citizen must visit the Church of the WN8 in every Sunday. Infidels will be beheaded and ashamed by memes.
Our national food is the instant soup (only Knorr allowed) and the TESCO instant ramen.
Our holy drink is the Spar Budget Cola.
Official languages: Inglisch, Hungrian, Memes
Our government:
Glorious leader - Dnash
Prime minister- Bingisz
Sheriff - Kacsa1
Ambassador - Epicskill
High priest of WN8 - Fast_Handy
Jester - Muerte92
Our country is still in W.I.P. be patient.
This topic will be our new playground for memes and fun. I hope you guys will enjoy it.
Every immigrant and tourist are welcome in Zwackistan!
Bestest international hungryan klanu ever!
And if you still here and you are a moderator who thinks "muhahaha i will nuke this cuntry" i say this:
Edited by Sir_KuvatON, 01 August 2014 - 12:48 PM.