hey guys
so far.. i guess we all know about the new year marathon with that chinese tier 8 premium heavy.
since we all have the same goal , i was thinking that some of us might want to share their progress somewhere ;D
so here it is , post screenshots , tell us how much damage and how many kills you have odtained untill now.
here's mine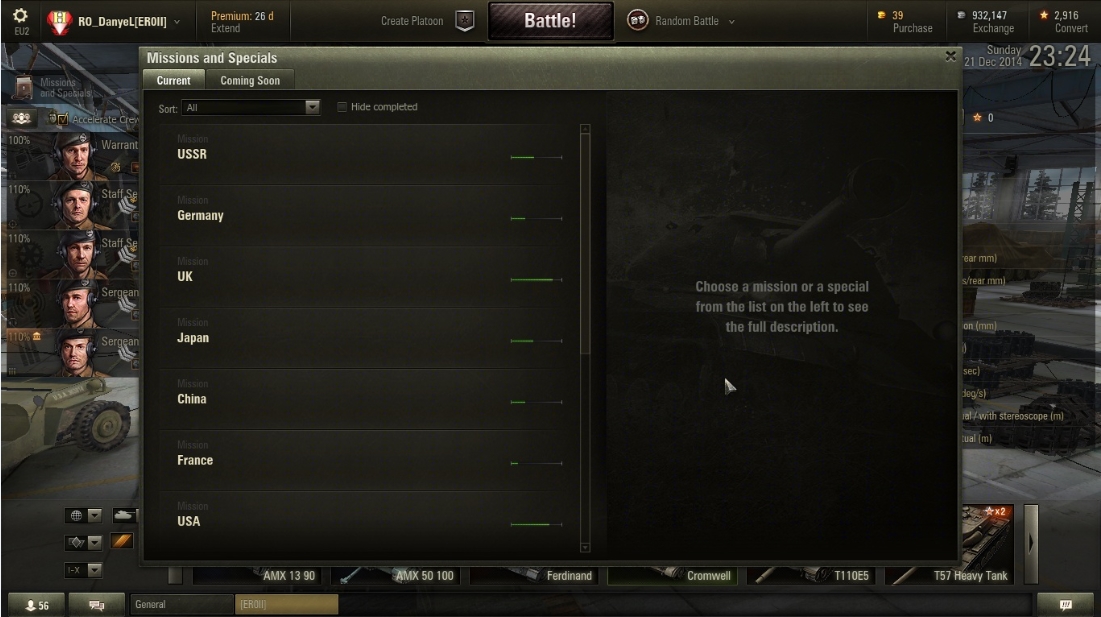 i am a big fan of american tanks.. i have already finished my damage with my tier 10's , and i bought the easy 8 for the kills ,
also.. i played only with the cromwell , finished my kills and i got 95k damage , so i guess i am gonna finish it soon enough , about the rest . gonna catch up soon.
]
Good luck .. and shall we all get this tank in our garages by 1 january.