There are reports of some bandits spamming emails with .exe fails. Opening this exe file infects the computer with the "CTB Locker" - virus which locks all the files,PERMANENTLY and demands a ransom for the key to unlock(Of course it is obvious it will keep there.) ..
When opening emails,scan it with a 100 percentage virus scan.  If virus scan is positive, DO NOT E V E R OPEN THIS EMAIL and the .exe file.
One of my PCs in school already got this virus.
This is the image of what it looks like: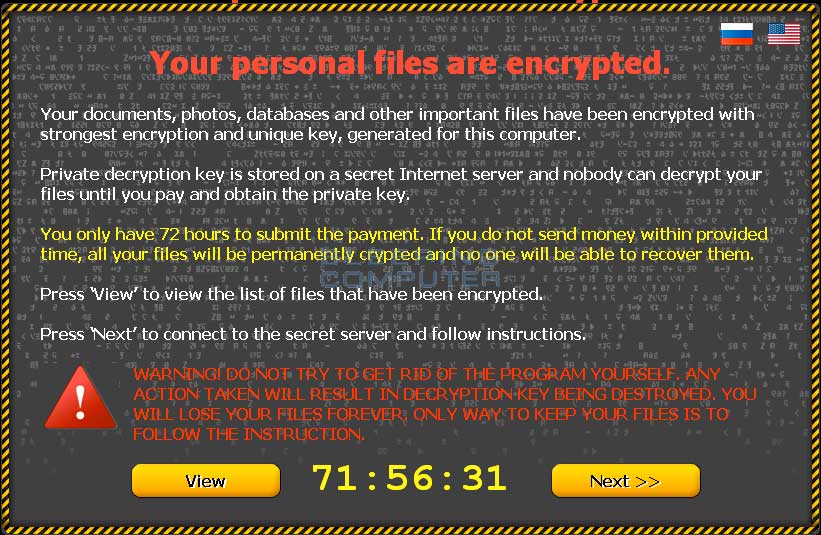 Tell this to your friends,so they know the same risk.