hi chaps,
i've always struggled with this little scout, compared to Chaffee (which i have recently performed much better in) it obviously requires a slightly different method of gameplay.
i'm asking for your input on crew & equipment skills along with gun recommendations.
current skills....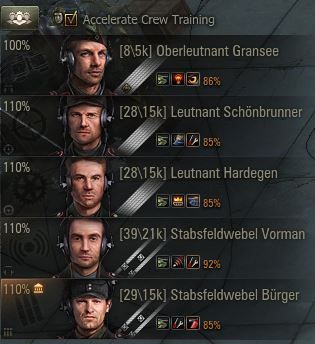 usually run with rammer, camo net, binos, 100 octane gas & 10.5cm.
current stats....

what am i doing wrong guys? obviously i need to cause more damage, but compared to chaffee i just cannot make it work.