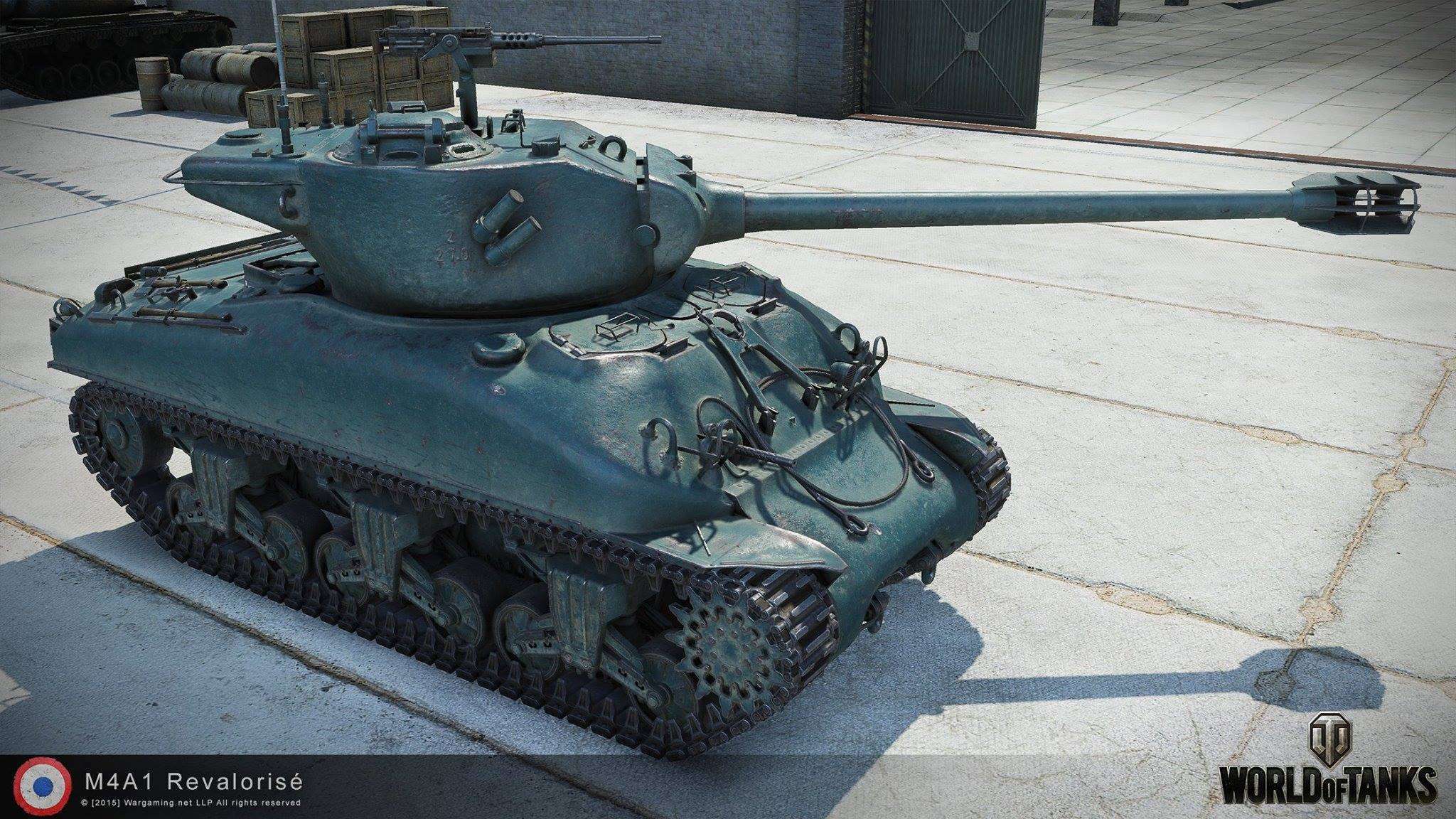 The M4A1 Revalorisé (re-valued/re-appraised/upgraded), most commonly known as the Super Sherman. Basically an A1 Sherman with a 105(mm) rifled gun. Built by the French, but used extensively (and only) by Israel.
http://ritastatusrep...er-sherman.html
Apart from the images on WOT-News, there seems to be fairly little info about its future implementation ingame. The above report suggests it will be a Tier VIII (!) French premium. I guess it'll have to be with thát gun, though it kinda points of having it in the first place. It'll basically be a smaller, but squish version of the Centurion mk. 7/1, with poorer gun handling an penetration (due to shorter barrel length?).
With high alpha and still decent penetration on a flimsy chassis it could be an interesting yet balanced premium, as premiums are supposed to under-perform compared to elited similar tier tanks. It would certainly stand out amongst the other Tier VIII premium meds with low to medium alpha and penetration. However, I seriously doubt how the A1 Sherman's armor (or rather lack thereoff) and probable sub-Firefly mobility could be stretched all the way to Tier VIII. It wouldn't be a glass cannon, it would a eggshell porcelain cannon, placed on a heavy marble pedestal.