repurchased this little beauty recently and struggled for a while. the first 2x m.o.e were easy, the third took me 75 battles with some equipment and crew skill changes along the way.
settled with net, binos & optics, obligatory first aid & repair and ran with chocolate while on discount. if you don't shoot gold you'll still make a profit, 10-30k per game if you perform well.
downsides to this scout are it's sluggishness & tier 5 gun, you cannot race this thing about like the elc or mt25, you have to stalk your prey, using buildings & terrain to hide whist reloading.
over 75 battles, results were..
57% w/r
499 average damage
463 average spotting damage
50 kills
crew skills etc: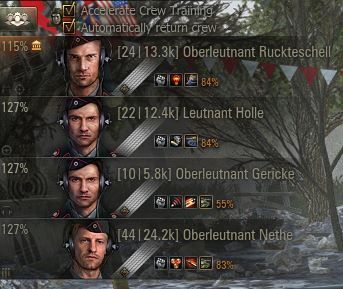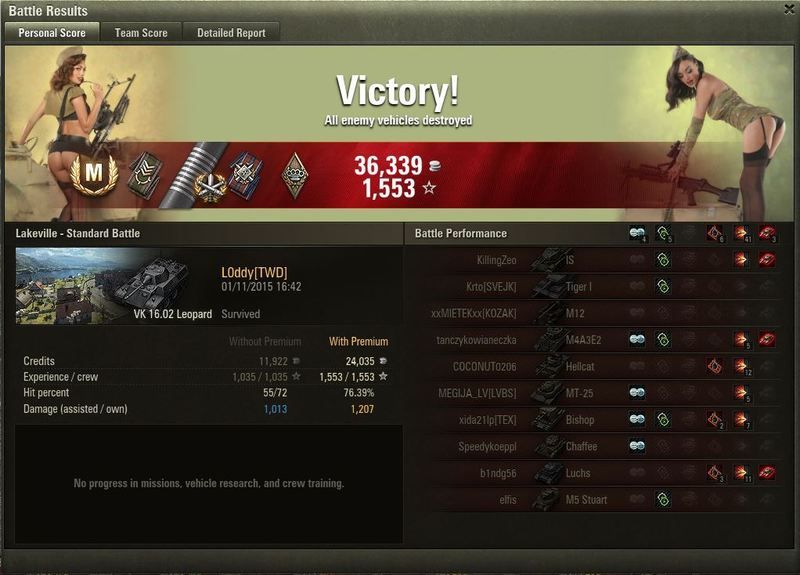 hope the above info helps
happy tanking
edit:
a couple of replays...
http://wotreplays.co...k_16_02_leopard
http://wotreplays.co...k_16_02_leopard
Edited by L0ddy, 01 November 2015 - 07:20 PM.