WARNING: NOT FOR THE FEINT OF HEART!!!
I Will Be Doing The 10 GIFs:... And 10 Things:... Weekly. Every Sunday: GIFs, Every Saturday: Things!
So, Here we Go! (Don't Forget to Like the Page)
1: This Thing:
2. This Radio-Active Shrimp:
3: The Goblin Shark:
4: Hatchet Fish: (Only One I Could Find)
5: The Barrel-eye: (The Green Orbs Are Eyes
)
6: Angler Fish:
7: Blob-Fish: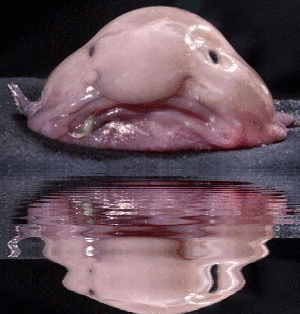 8: The Gulper Eel:
9: The Sarcastic Fringe-head:
10: The Bobbit Worm:
Edited by Gandalf_193, 07 November 2015 - 06:45 PM.