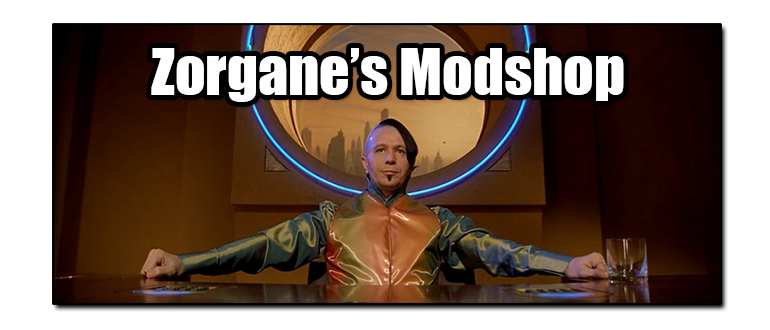 Hello ! Welcome in my modshop ! I work essentially on sound mods with Audiokinetic Wwise.
Since the version 0.9.14, I were really sad about the disparition of my favorite mod in this game, so the last month, I have decide to make my own version of gnomefather's mod. Unlike others versions already available, I have tried to be really close of the original version with some improvements thanks to the new sound engine.
Available :
- HR Gun Sound Mod
HRGS 0.9.17.1 (18/03/2017) : Mediafire or Mega (https://mega.nz/#F!j...P1YZWU6u2X43oeA)
Micro fix for the Lorraine 40t
Additionnal content :
Fix for compatibility with Milkym4n 121 remodel.
Fix for compatibility with Milkym4n M4A1 Revalorisé remodel.
Now, the downlad link will be a choice between three files :
Vorbis - For low end computer, small files but lowest quality (recommanded if you have already others sounds mods).
ADPCM - For intermediate computer, pretty good quality. Tested on i3 550, 4Go GDRR3 and Seagate SSHD 7200rpm.
PCM - For high end computer, lossless. Tested on i5 3550, 16Go GDDR3 (works fine with 8Go too) and 2x1Seagate SSHD RAID 0/Samsung 850 Evo 256go.
Take the quality your computer can manage !
V. 1.11 Patchnote
Improved 128mm guns, 100mm T34/100, 75mm swedish and 90mm M41.
Fixed missing gun sound on T25 Pilot and Type 4/5 heavy.
Improved positionning of gun sounds.
For those who wants the tiger of the video : http://www.mediafire...iger reskin.zip
You can change the volume of the guns by this trigger :
Planned :
- HR Hits sound mod.
- HR Engines sound mod (if possible).
Don't forget to leave here your opinion about my mods. What do you like or dislike. Report any bug you can find in my mods, all of this will help me to improve my work
PS : As you can see, english is not my native language but I try to do my best !
Edited by Zorgane, 22 April 2017 - 12:22 AM.