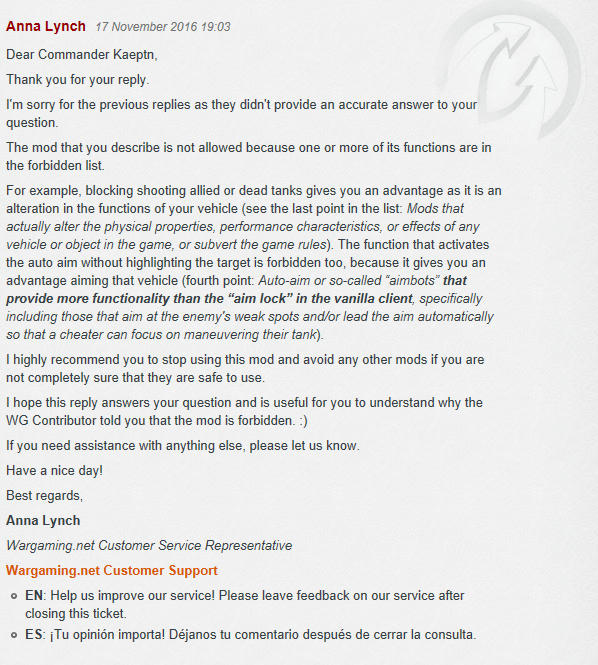 ---
Gepard_PH, on 21 November 2016 - 11:44 AM, said:
Hello everyone,
at the moment SafeShot does not provide any functionality that would be considered not allowed by the Fair Play Policy.
---
TL;DR
Statements from WG EU support are meaningless as always.
Edited by Kaeptn, 22 November 2016 - 05:14 AM.