Hi guys, i searched a little bit and i didn't found a post similiar to this one.
Would be curious to see from wich parts of Europe (or the rest of the world) we have players here. Would be interesting to share! Would enrich the knowledge from some other places!
Here we go!
I live in Archipelago of Azores.
Archipelago of Azores is an Independent group of Portuguese Islands that are almost in the middle of atlantic ocean.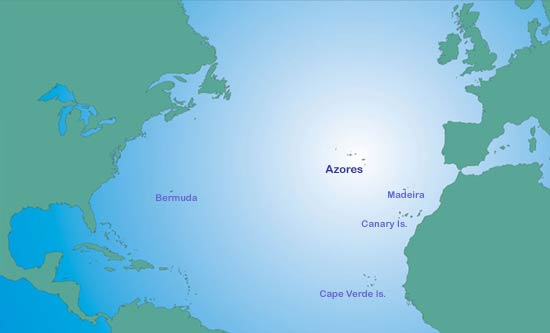 The Archipelago is composed by 9 Islands. 
I live in the biggest one called São Miguel Island.
The archipelago have roughly 280.000 population.
These are the 9 islands:
Some people call this place paradise because of the beautifull vulcanic landscapes and relaxing environement.
This is a place suited for nature lovers to come by.
Here's a few pictures from the islands landscapes:
Seven Citys Lagoon
Caldeira Velha
Flores Island Nature Reserve
Curiosity:
Our smallest island only have 430 people living in it (Corvo Island)
There's a lot more to show! I will not fill this forum thread more because the images are so big, if you are really curious you can also check this video:
If you have any question, feel free to ask me!
So, where do you live? Would be super nice if you provide 1-2 images from your living place/city/country.
P.S: Sorry for the bad english 
Cheers
DragonH
Edited by DragonH19, 10 February 2017 - 06:21 PM.