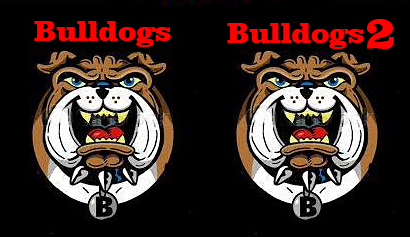 Welcome to Bulldogs
If you have a sense of humour and enjoy good banter in an adult setting, then we would like to hear from you.
Our Weekly Schedule is as follows: 
Mondays & Wednesdays: Tier 10 Advances or Tier 8 Skirmishes (Bonus Activated).
Tuesdays: FC Training.
Thursdays: Tier 10 & 8 Skirmishes (Bonus Activated).
Fridays & Saturdays: Do your own thing.
Sunday nights: (Double Bonus Activated)
   Requirements for membership are as follows.
You must have at least one Tier 10 tank or a Tier 8 with the intention of getting a Tier 10 within a month of joining,
and have played a minimum of 5000 battles.
You must be 18 years of age or older.
 You must be on Team Speak after 19:00 pm UK time if in-game.
A good understanding of English is important.
If you are looking for a Clan that battles hard whilst having fun why not come and say 'Hello'.
Our Teamspeak address is: vs27.tserverhq.com:6022
Password: bulldogs
  Ask for either 
A_GIO_Rob. Clan Commander
Sandra1966. Deputy Commander
NutsnBolts. Deputy Commander
Frantik. Deputy Commander
greenami. Field Commander
Willodile. Field Commander 
Red_M1st. Recruitment Officer
TankerLato. Recruitment Officer
Edited by Helmetfire, 17 May 2018 - 02:37 PM.