Lass Dampf Ab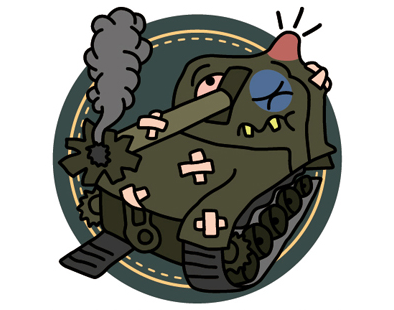 TS: ldma.teamspeak.de
Greetings international Community,
We are looking for Member for our small clan. [LDMA] is a relaxed clan without any Ambition to participate in SKirmishes/Advances/Clanwars, whatsoever. If WG decides to ever create a campaign again, that is worth to play and no Battle-spam, that might Change though.
We have a german core, but also other nationalities among us. As Long as you can Insult us in any european language, there shouldnt be any language barriers.
We do not only recruit by stats, but mainly by recommendation of fellow Clan members, so if you want to join us, just hop on TS and get in touch with some people or write me a message.
What we can offer:
- A stunning clan, which is more like a bunch of friends
- A Teamspeak-Server, with mildly offensive to disgustingly racist Servergroups
- Top-of-the-Server Platoonbuddies ( if people actually play WoT) or many other games
- TS-Rules to offer you a friendly and calm TS-experience
- No Drama about rules, activity requirements, General behaviour or other Kindergarten activities
Very important Clan Stats
Spoiler

At the moment we are actively looking for a Clan Mascot (Hey, Lizzie!!!)
Have fun in World of Tanks or what else you do in Life!
Edited by DomstadtsOnkel, 13 June 2017 - 01:52 PM.