Hello, I've found three candidates for Bulgaria, a very unspoken country when it comes to tanks for WoT. Bulgaria does of course not have enough tanks for a full line, so the only way to add these is adding them as premiums in other trees, adding Bulgaria as a premium country (like they did to France in WoWp) or add them into a combined tech tree (in February of this year, they actually said they might reconsider the EU tree. I don't know anything new on that).
So let's start.
Panzer IV with SU-76 gun
The vehicle you're seeing above was actually a bunker. I haven't found any information on it, except it was suppossed to be a ''movable bunker'' (notice the wheels). This needs to be confirmed though. If it is true, it would probably be possible to add it to the game.
In game, the tank would be a worse version of the Panzer IV H: Its gun (ZiS-3) has gotten the same damage, higher reloading speed, but weaker penetration. Its profile would be higher than the one of the Pz IV, this being another disadvantage. It could be a tier 4 (premium most likely) or a weak tier 5.
T-34 with T-62 turret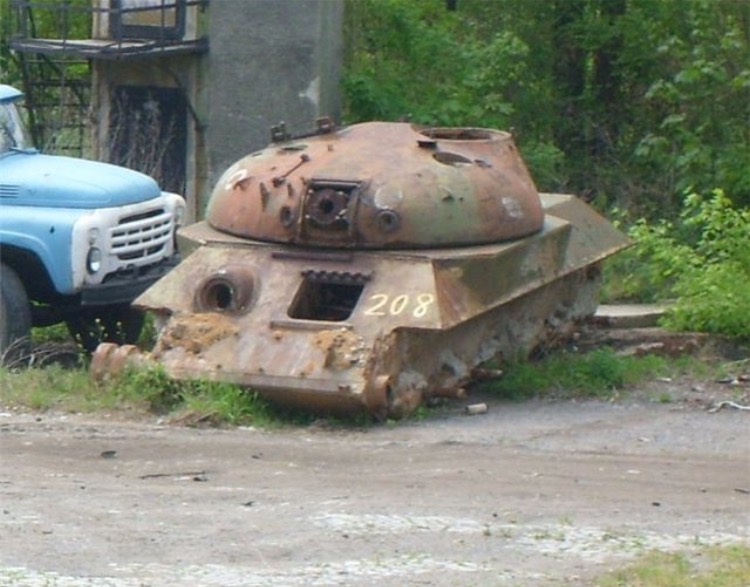 What you are seeing above is also a bunker, but again a movable one. And yeah, it's a freaking T-62 turret on a T-34 hull. I haven't found any info on the gun though. If it did have the gun of the T-62, it could probably be implemented as a TD, considering the gameplay would most likely be a TD gameplay (very weak hull armor, strong gun, strong turret that is not going to be very useful because of the low gun depression). It could be a tier 7-9 TD. The gun's reloading time would need to be nerfed though.
T-11
The T-11 is simply the Bulgarian Pz. 35t. In real life it was different from the Pz.35t, but it is actually already in the game (I think it's the stock tank with the 3rd gun). It would be a clone, but low tier clones are mostly not considered a problem. There's normally no reason for it to be added, but who knows how it could help.

Any opinions?
Edited by davidblader, 24 June 2017 - 03:26 PM.