There was a time where you I would see that yellow stripe beside my battle results and smile as though I'd bagged something rare and special to hang on my WoT digital wall but now it all seems too easy and somewhat discrediting the previous times where some of these Epic medals were actually difficult to acquire to a certain extent if like me, you never really played to get them but was pleasantly surprised when one was achieved through just playing as normal as always.
 Every other battle.. kill two SPG only? hardly epic and getting laughable amounts of them
Kill 2 tanks that are at least 1 tier higher with a medium tank.. Epic?
Kill 2 tanks at least 1 tier higher with a light tank.. umm...
If I remember correctly the Pascucci's medal was kill 3 SPG, this was worthy of a medal but two? come on lol! I know the maximum number of SPG per battle was capped to 3 but it's not like seeing more than that was common before and in all fairness this is supposed to be an Epic medal after all
Kill 3 SPG in one battle, pretty much how Pascucci's used to be, a fair challenge then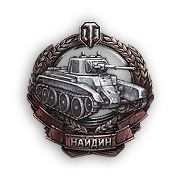 Naydins Medal. Kill all light tanks, at least 3 so again a difficult challenge, 3 tanks and Epic lol
kill 4 tanks trying to capture base in one battle, pretty epic 
kill 2 tanks with a tank destroyer, hardly seems epic but those tanks have to be at least 2 tiers higher which is tough as bottom tier vs top tier and with the map reliance TDs have and also the current mm in which as there will only be a maximum of 2-3 top tier targets so you need to pretty much kill all the top tier tanks with your bottom tier TD.. fairly epic if a little campy 
Fadins Medal. Kill the last enemy tank with the last shell in the ammo.. pretty epic lol.. I got this with an IS of all tanks I think.. was sure I would have lots of these with the Hetzer and its 20 derp ammo capacity but never happened again.
kill 8 or 9 tanks. A little mean from WG in this regard to not make a distinction between the 7, 8, 9 kills tbh. We can all knock in 6 kills now and then but anything after that is by no means a regular happening, I kill 7 tanks every now and then with tier5> tanks yet have been, I won't say unlucky but usually an arty or LT kills the 8 and 9th or even 10th target or enemy SPG suicides and I've only got the one Radleys to date. Would be nice to get an epic medal for killing 7 too, I mean, that's a lot more epic than killing 2 bloody SPG and getting an Epic Pascucci surely?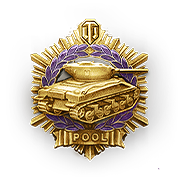 Kill 10 over tier5. Again an epic medal surely but again I think an 11th kill a 12th kill etc needs an Epic Medal all to its self and you cannot get these pre-tier5 and I get that to try and give new players a chance and discourage seal clubbing but 10 kills is still a really rare achievement for most players of any tier.
There are many more Epic Medals, Kolobanovs, Raseiniai and so on. How do you guys feel about the requirements for some of these Epic medals, should they be changed? are they ok? Do we need more? Are medals a good or bad thing? Are we better off without them? Is there other rare non-comical battle achievements need some sort of medal acknowledgment?
I say non-comical because there are some epic falls and rolls I have had before in which I have no idea how but survived the fall and rolled back onto my tracks.. I don't think me rolling 3-4 times down a hill and driving away gets a medal.. it was epic! but.. no... same as not needing to get a deep sea diving medal for crossing a river and drowning lol