If your impression of the title is the following: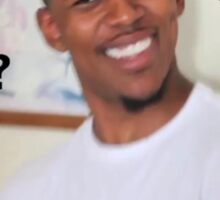 then please check this thread: http://forum.worldof...ding-clan-wars/
---
As you were told earlier: the meeting was supposed to take place at the end of this month. And that's exactly what's going to happen. The meeting will take place on July 26th! A delegation of the CONTRAS movement will go to WG's Minsk office and supposedly meet with Vyacheslav Makarov, the head of the office. 
So who's in that delegation?
Maxim "Emperer", Executive Officer of P_BY, #1 clan on RU
Maxim "Argentum_Stellata", Commander of ARGST,  #2 clan on RU
Eli "Ahrpad", Commander of IS (no, not that one), #55 clan on RU
Alexander "Kvir1N", Commander of MAFIA, #50 clan on RU
Vasilisa "Vasyao_", Commander of MOVE, #26 clan on RU
I used the official WG clan ratings for this. If you're going to look these clans up on Wot-life, then remember that it will say 0 battles in the last 30 days for most members in the members list, and if you look at the members one by one, it's going to give you crazy high numbers such as 4k battes in the last 7 days. So it's unreliable. I'm just saying this to avoid people from saying "huh??? but all these clans are dead???".
Unfortunately, WG didn't invite any EU players for the meeting. All we can do now is wish these guys good luck and hope that they will manage to do something for us, as they're bringing a document with them which describes the EU's wishes. I can imagine that it may be extremely difficult for them to convince WG, however, let's hope for the best.
So hereby I wish them good luck. May CWs become great again.