Dear Wargaming, you have said that WoWs, WoWp and WoT together creates the universe of war-games. Why not to do it then? To combine them. To make uhh... To make World War Simulator 5000?
So, I decided to make a post just for posting fantasies about that kind of combination of these completely broken and unbalanced games. Go on, tell us your ideas 
The rest of this section is filled with my ideas. Beware it's longer than the Tog.
Balancing
To balance the game will be hard if the combination would be made. Like the warships versus tanks, horrible mess. One skyrocket from the close range and all tanks DEAD. Firing warship from distance is highly inaccurate in the WoWs and in real life too. We can avoid this kind of situation by forcing the captains to not go too close to the land where the tanks are rolling by with mines for instance or making good spots to hide and a way out of them into deeper of the continent or island.
I have no idea that how aircraft carriers should work, so I assume that you will figure out something.
Planes firing upon tanks isn't very effective unless the tank has no roof. Bombs are way too overpowered against tanks so adding secondary firing system is required to defend effectively against airstrikes. 
Such tanks like Pz. Sfl. IVc which are already Anti-Aircraft guns doesn't require this option.
However, the bombing system has to be nerfed anyway because it's still too OP. 
In many planes the amount of bombs is very poor, so cool-down system would be neat for the pilots.
When there is a lot of types of killing machines in one match, so there are many players and big objectives.
Respawning is important, without it the game will be extremely boring. Just imagine, launch, die before you an get even started, back to hangar/garage/harbor.
We should imitate Warthunder in respawning.
To avoid eternal hell caused by matchmaking, just simply stick it to one battletier alone and make it separate players regarding their personal records. Not anything like nowadays existing ranked battles in WoT.
Co-op battles like in WoWs is an amazing thing to have, take that in!
Earning credits and experience is just like torturing. Receiving resources must be increased significantly, especially when you have to repair your tanks, warships and planes, including buying consumables and ammunition after use. 
Design
The maps must be extremely big and they require islands or wide rivers.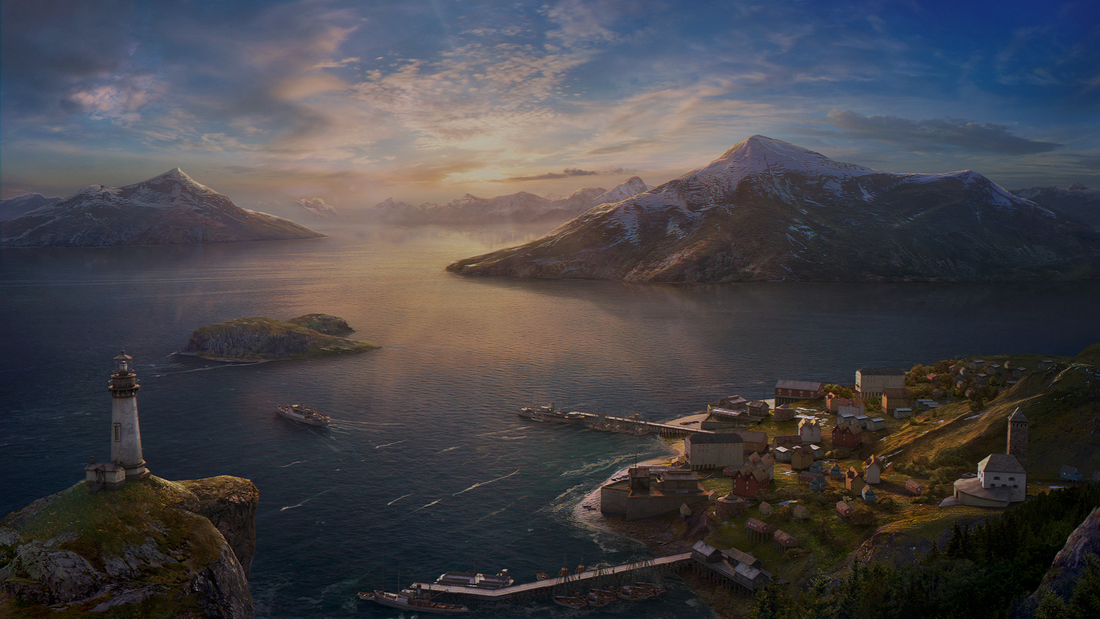 Even some bases would be scattered around the maps where repairing your tank or plane would be possible. Destroying them would be an alternative objective to secure victory.
Not anything hitpoint crapbut actual buildings, stationary vehicles, NPC anti-air and -tank guns etc. what you can shoot, bombard, ram and drive over.
Nature-physics, reflections and graphics like this I except.
That's all for now, I read your comments with pleasure 
Make this post popular so Wargaming could actually make this kind of combined game!
Have a nice day!