The Waffentrager auf E100 was removed in patch 9.15 due to WG's excuse it was an unbalanced tank. Isn't it very curious though that now WG would introduce yet another tank the AMX 50 Foch B with similar and arguably better characteristics not so long after retiring the oh so over powered WT E100? The Foch B is better in just about every way compared to the WT e100 minus the turret. Better armor, better camo, better depression, better penetration, better reload time, more rounds and smaller frame.
I mean come on, it is pretty obvious by now that publishing an over powered tank is part of the WG business plan. Too many times now they have published an OP tank to only nerf it two patches later. However this is the first time I can remember that they published a tank that (THEY KNOW IS OP) based on similar characteristics and the WT E100 history. Granted the nerf won't happen until a good number of the player base buy gold and exchange free xp to get this overpowered tank and once enough of us have spent money and burned free xp to get the nice new nifty OP tank they will introduce a patch to either nerf it or remove it entirely. WATCH FOR UPDATES - CALLING IT NOW!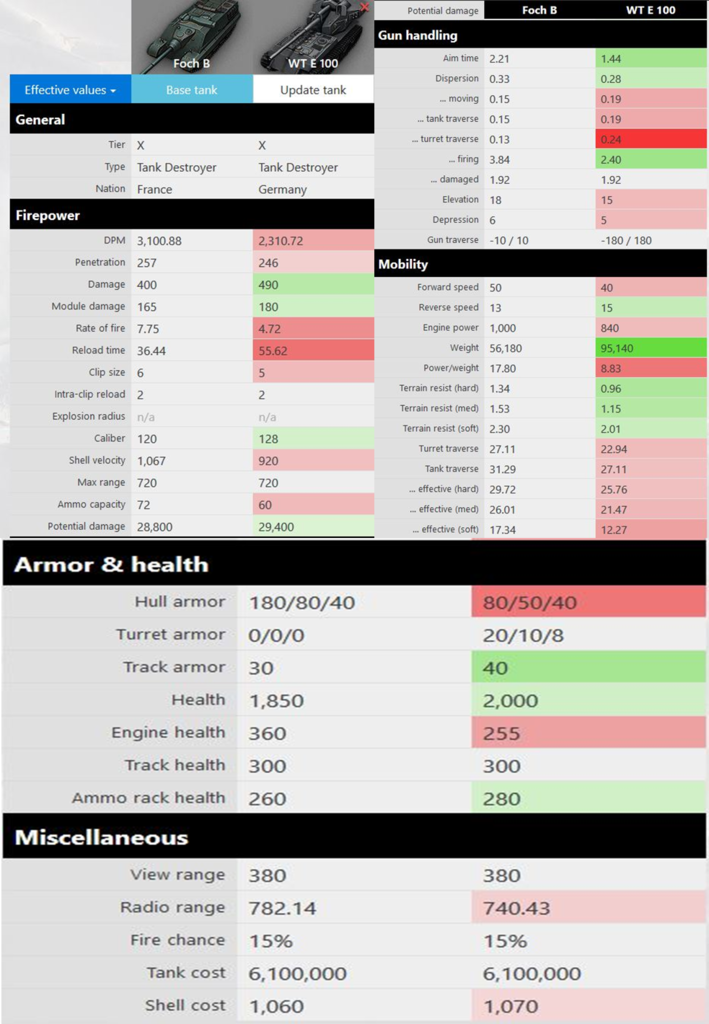 Edited by timewarp76, 03 September 2017 - 12:17 AM.