So, many of you may not of heard or have even known that this little bugger: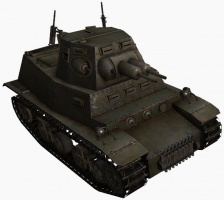 That is the MTLS-1G14 with a double gun barrel that fires two shots per time you left click.
According to this article on the wiki, this tank is so damn rare the information on the tank isn't even completely filled out. No idea if anyone has this tank but if they were they are on RU server; which means I have about a 100.04% chance of NOT getting one. It isn't even in the Pz. II J and/or BT-SV box sets which I can't find either.I would reaaaaaaaaaaaaaaaaaaaaaaaaaaaaaaaaa(+500 more a's)lly want one of these little rarities and if anyone knows any way I can or anybody has any info on this tank please message me. So if you don't have anything useful info please don't hype me up by getting notifications from WG saying someone responded to my post and it's just some cank replying that they don't; don't post ples. I know that all press accounts have these tanks and that is how Jingles did a tank review on it. WG staff, can I buy a code from you???? I would like to start collecting tanks that are rare as I will probably quit WoT sometime in the near future and want to give my account to my son as he really enjoys the game (he is 11 and already has the Tiger II
)... (contd.) Since I am loosing interest in the game I want to give him it for X-mas or birthday one year and I would like it to have something really rare or good in it, hence the reasoning behind this post. If any WG devs or whatever see this post and can do something about it please try to do so as it would mean a lot!!
Edited by B1RD_mACHINE, 18 September 2017 - 06:53 PM.