First think yourself if there is stronger/favourite side in next maps
Cliff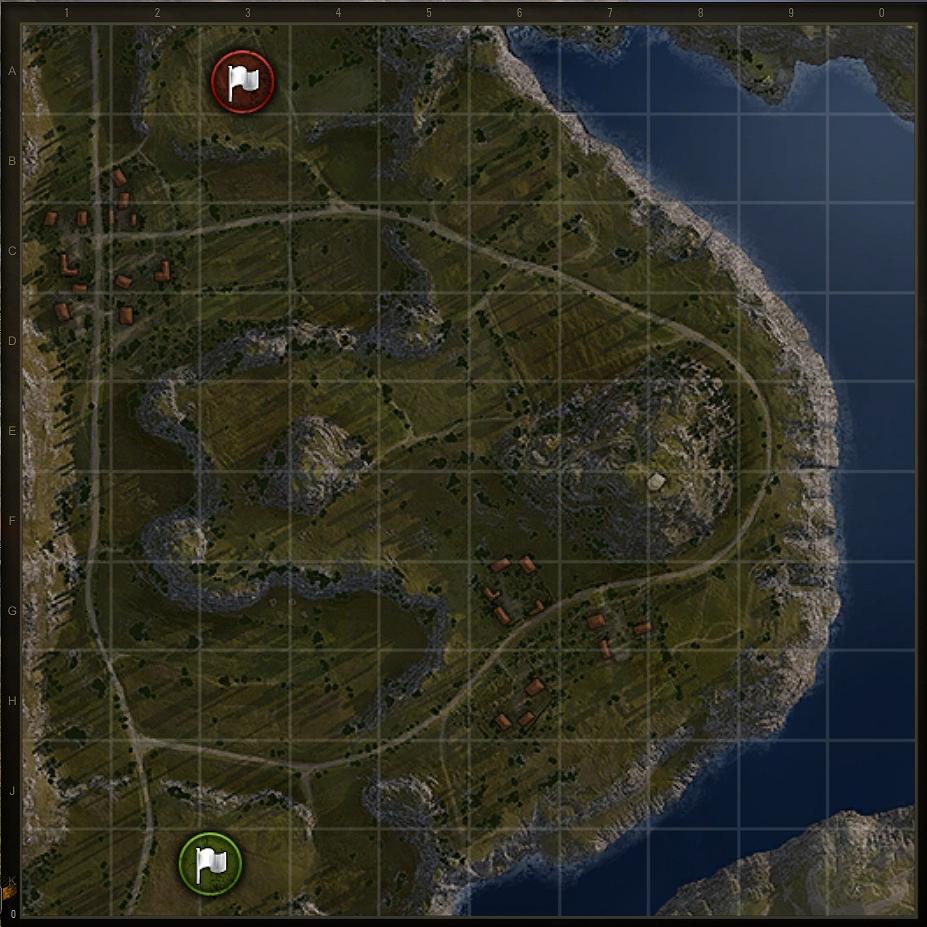 IMO the most umbalanced map currently being south the stronger side. Because better TD positions, F2 low rock and E3 strong hulldown you usually control that side. You could also push 1 line later with building protection. F2 up rock give you some middle control. Because this also is safier to climb to the lighthouse, and lighhouse position is stronger also for south. North tds will group camp A5 and everybody know that, just dont feed them and gg.
Fjords
Not so onesided like last map, but I will call 1 the weak side. The problem imo is that the only legit atack place is up hill at e4, but probably you will need mates to cover your arse, usually that is much to ask... so the average wot player will try to atack in other place of the map and probably lose the fight, while 2 side average wot player will camp safely c4 or j4. So I will call 2 side more noob frinedly and usually that is the key for their victory
Edited by CoDiGGo, 25 September 2017 - 04:06 PM.