I just got the AMX 13 105 thanks to the amount of credits I got in Christmas boxes, I am grinding it and love it, I just won 10 games in a row. I get -1 and -2mm, I mostly carry my own weight and a lot more, maybe more but how can I possibly stop winning when my entire team (and top tiers) are actually good players that do a lot of shots of damage and don't camp? Every game my heroes do something awesome and help me win, they win game after game, thank you WG for allowing good players in top tier! 
This thread and the following post motivated me to open this thread:
 
eXterm, on 18 December 2017 - 03:24 PM, said:
Waiting for topics like: "I won 10 games in a row, something is wrong WG"
And the funny thing is... I actually won 10 out of 10 games I've played yesterday: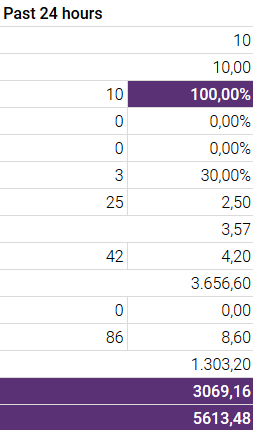 So, what's wrong WG? What's up with the MM?
Edited by Draz_H, 19 December 2017 - 11:03 AM.