I don't know how to start this post. Right now I'm so infuriated with WGs stupidly incompetence I actually have to put in an effort to choose words that will not get myself banned.
So in the 2018 Preview announcement, WG wrote the following: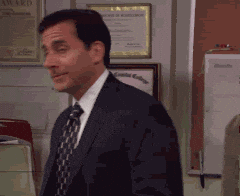 WG can you stop this stupid madness? Players invest months of grinding to unlock new tier 10s, and then you suddenly jump in like ------- ----- and just swap out the tank that they worked for very, very long.
The Obj.263 is ALREADY consistent, so what the ---- is it that you want to change? The Obj.263 is a unique TD, we don't want another derpy boomstick on tier 10.
Take a look at this topic over at RU forum. 83 freakin' pages of discussion, where players say that they don't want this change, yet there's a bunch of Edited sitting there and trying to change their opinion. Edited ??? And you say that you listen to you players feedback???
As summarized by a player in his post:
Players: "We don't want the Obj.263 to be moved to tier 9!"
Developers: "We listen to our players feedback, so therefore we've decided to move Obj.263 to tier 9..."
I've decided to create this topic with a poll in order to see how many EU forumites that dislike this change. I'm not expecting WG developers to take their woodheads out of the sand, but it's still better than sitting silent.
My main arguments to keeping Obj.263 on tier 10 is:
- Obj.263 offers unique TD gameplay on tier 10, this is good.
- Obj.263 is consistent with the other TDs in the branch.
- Unlocking tier 10s takes a lot of time, stop screwing players over.
What do you think? Please make your voice heard in the poll!
#KeepObj263AtTier10
This post has been edited by the moderation team due to insult 
Edited by VMX, 25 December 2017 - 05:19 PM.