THE CRUSADER DIARIES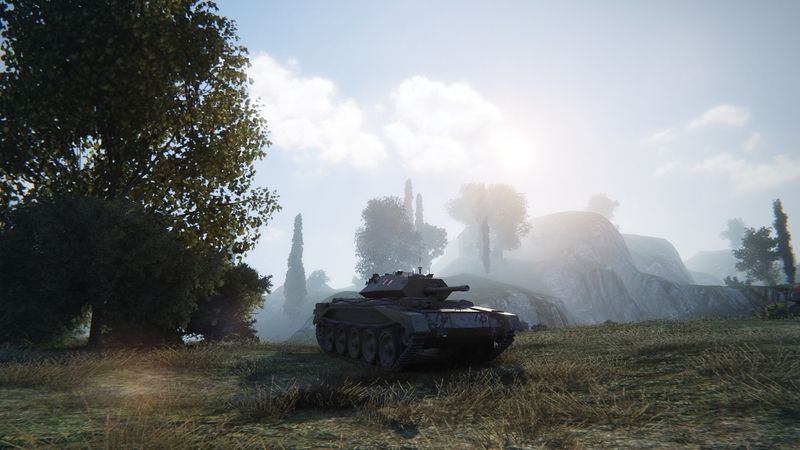 Greetings fellow tankers! I am convinced beyond all mortal reason that the Crusader is the best and the worst tank in the entire game, at least from my fairly restricted experience.
THE GOOD
+ Fun to drive, if you've never driven the Covenanter and Cruiser MkIV which come before it. And you have driven them.
+ Best-looking tank in the game.
+ Extremely characterful.
+ Makes a fairly decent spotter (if there are no light tanks on your team).
+ Crew can now train in Matilda Black Prince or FV4202 P.
THE BAD
- Virtually guaranteed to lose you the game.
- Dies like "a word I can't say on this forum" - typically two-shotted, but one-shotting is possible.
- Identity crisis: confused over its status as a light or a medium and ends up playing like neither.
- Severely nerfed when upgraded to medium as it loses the "camo on the move" bonus.
- Too slow compared to other flankers/spotters; mobility is a backwards step from Covenanter. 5% fuel consumable does not help.
- Primary gun feels like a huge backwards step from Covenanter's auto-loader.
- Howitzer is almost totally pointless. (Console players MUST use this, as they have those stupid "upgrade packages" which frequently make tanks worse in some way.)
- The premium mediums used to train Crusader crew play totally differently to the Crusader.
Well, against all reason, I have decided to say "sod it, sod my WN8, sod popular opinion, sod my own opinion - I'm going to play this tank and I'm going to LIKE it". So I've been doing the Stug IV campaign missions in it. Now I must admit, most of the time I have had to stop playing the Crusader and revert to the tier 4 Soviet T-28 in order to actually succeed. But the other day, the Fairy Queen of Fortune descended from the stars and blessed my face by sitting on it, and I fully completed two MT Campaign missions in the Crusader in a row. So it CAN be done.
If anyone has any advice or input for a pitiful fool who actually intends to do the MT Campaign in a Crusader, now's the time to speak up. Is this really the worst tank in the whole universe, or am I just playing like a prat?
MY STATS WHEN COMMENCING THIS MAD QUEST
NoPoet406 Service Record Score: 2391
NoPoet406 WN8: 498.96
Crusader XVM XTE Score: 24 (better than 36%)
Crusader Max Kills: 2
Crusader Average Damage: 211
Crusader Average XP: 260
Current Campaign Mission: Stug IV, MT7: Damage an enemy SPG // Survive.
In the words of Tiff Needell from TOCA 2, "Let's see what happened."
Edited by NoPoet406, 28 December 2017 - 06:55 PM.