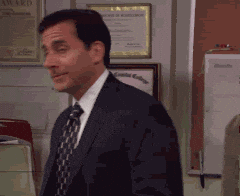 Please don't move the Obj.263 to tier 9!
If you think that Obj.263 is consistent enough to sit on tier 9, I say it's total bullcrap that it needs to be moved in the first place. If you think that Obj.263 is too weak for tier 10, then buff it, but keep it at tier 10 and stop removing variety from the game!
Why can't you add the Obj.268V4 as an additional tier 10 TD instead?
Moving Obj.263 to tier 9 is a very, very bad change, mainly because:
Obj.263 is a unique vehicle of its class in tier 10 games. Not only does it offer unique gameplay compared to other tier 10 TDs, out of 11 TD branches currently in the game, only 4 of them has a tier 10 TD with an alpha below 600 damage. And with this change you want to change that 4 into a 3.
Obj.263 fits into the branch perfectly. It has low alpha compared to other TDs, just like the other tanks in the branch. It has good mobility and a rear mounted gun with bad gun depression, just like the other tanks in the branch. You even want to keep Obj.263 yourself in the branch, isn't that proof enough that the vehicle fits the branch? So why move it to tier 9? You started by removing tanks that didn't fit in other branches, now it seems you're editing branches left and right just because you can.
Obj.263 costs 692'710 xp to unlock, if we count the xp all the way from the start of the branch. Do you have atleast an idea of the amount of time a player has to put in to grind all that xp? And those players that decide which branch they want to grind depending on the tier 10, which tank do you think they wanted when they started the grind? Exactly, they wanted the Obj.263, not something else.
Let's see what you want this line to become:
Update 9.22 Preview—USSR Tree Revision
High forward and backward mobility combined with medium maneuverability, which lets them quickly reach and occupy key positions and retreat back to safety
Good frontal armor to deflect enemy shells, but weak side armor and lower front plates
Average damage per shot with a high reload time to compensate for mobility and protection
Accuracy and aiming time balanced to make them effective at short-to-medium range, but also reduce their effectiveness at long range
Poor elevation angles due to historical design
What you described above is exactly what the Obj.263 is, except it has a better gun. So you want to "fix" an unpopular line by making it even worse? Hello?!?!?!
Players have made it very clear that this is not what they want. Take a look in this thread at the Russian forum. That's currently 91 pages of discussion where players are very unhappy with this change. Take a look at this other thread at the Russian forum. That's currently 12 pages of discussion where players also are very unhappy with this change. Take a look around on your own European forum, how happy does players seem about this change? WG, if you proceed with this change, never ever dare to say that you listen to your players feedback again.
Instead, I have 2 other suggestions for you:
WG, you say that you listen to our feedback. Now is the time to prove that!
If you agree that Obj.263 should remain at tier 10 with either its current stats or buffed stats, please repost the image above to show your support. Don't forget how WG wanted to destroy the BatChat branch, and now they want to do it again with the Obj.263 branch. We managed to stop them then, and if we protest loud enough, we might be able to stop them again.
#KeepObj263AtTier10 
Edited by fighting_falcon93, 19 January 2018 - 12:11 PM.