Greetings fellow tankers! Love it or hate it, we all know that MM is a nightmare factory. Feel free to relate your horror stories here! Screenshots, videos and anecdotes are welcome.
Let me get the avalanche rumbling with the following abomination of man. Dismay must have affected the RNG, as I could not hit a bloody thing during my brief time alive. Not that it matters when you see who was coming my way. And this was in the desert (someone using a Matilda? engage desert map, hurr hurr) and yes, I was using the Bofors gun. TAKE THAT, WIN RATE!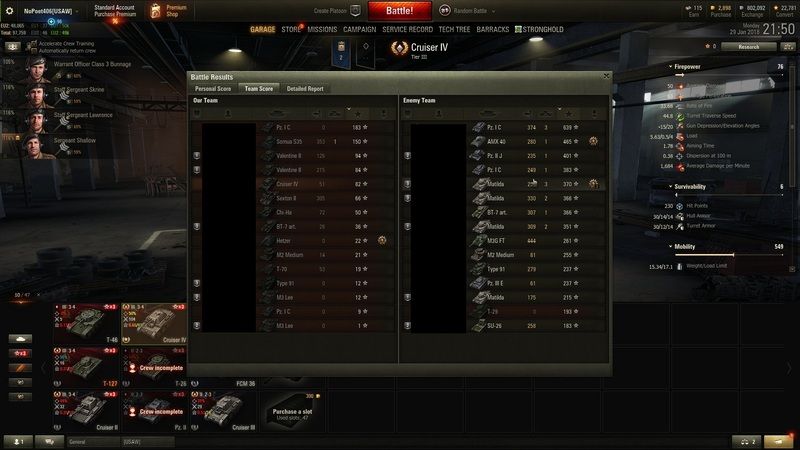 Yes, that's right, the enemy team had FOUR Matildas. And what did we have to oppose this gathering of win? A pair of Valentine IIs, and two of the ever-popular M3 Lees. Exactly the kind of backup you need. I fled with a damaged gun and a wounded gunner, only to be gunned down by a Pz 1 C, as the rest of my team were simply steamrollered around me.
That's not going to be a 2500 WN8 game, then.