EDITED 24.3.2018.
I am starting this debate in a form of a petition in a hope that fellow tankers will help me and by this help us all.
For years I feel Injustice of idea that XVM mod and other stats using modifications deliver in game, - displaying personal statistics  of players during the battle.
It has been numerous times observed  that such mods allow exploits and ,oposite to belief of some ,are hurting the original game,and its players.
While it's true that the statistics about other players are and should be available to all those who are interested in looking to them, using a modification to display those individual statistics during the battle for all the enemy players and all team mates is definitely giving advantage.  It is analogous to using a computer and counting cards during a card game, enabling to know the strenght of cards every player has in his hands. One thing is to look up a player's stats while not in battle, another totally different thing is to have statistics about all the enemies and all the team mates live during a battle.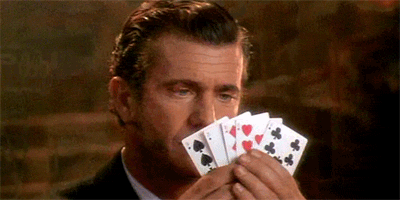 Because of  in-battle statistic modifications , this game is less fair and this below is probably  incomplete list of examples and problems this brings to the game:
1. Bad players are victims of mobbing because other see even before battle starts that they are "bad" players.(nicknamed"Tomatos" )This ignities toxicity,putting stigmata, and helps maintain bad mood during game, decreasing personal satissfaction of player, especially new one  but some older players to who never developed  skill to be "average" as "expected" but love the game nevertheless, -  it ruins game atmosphere.
2. This also enables "seal clubbing", detecting and executing inexeperienced or less skilled players effectively. Exploit on a "lower level"
3. Good players can be victim of focused attacks by enough experienced enemy players , which would never happen otherwise, because damaging good player unproportionately damages the enemy team. Exploit on a "higher level".
4. Many playes  specialised themselves for observing statistics of players, which enables them success that is not entirely deserved by their battle skill, example knowing to avoid good tankers, attacking weak ones.This improves battle performance and absolutely helps in increasing survivability.
Try little tricks on bad player, not try against good one.Entirely new deviated tactics developed by ability to know enemy skill on battlefield.
Its actually a travesty over real warfare. In real war almost never a fighter before he even faces enemy knows the skill of its particular enemy he is facing.
The more experienced and attuned player became to game and XVM, the more useful data one can extract from XVM, greater the advantage.
XVM over time becames powerfull tool for any player. Once player acheives his full potential in game,after one learns majority of things and reaches the limit of his capabilities, XVM gives him a push further.
5.Good and/or experienced players can use statistics to recognise themeselves in battle,  even before battle, and can by this form "clubbing" packs ,knowing that they can rely each on other,to conduct more demanding tactical manouvers,  anlike those who don't have XVM.
6.XVM users can know better whom to invite or to join to platoon during battle, since they can ,anlike others which does not have XVM, know which players are good, thus make option for  better platoon.This helps in all features of the game  that benefit from been in platoon.
7.Knowing strenghts of both teams enables unjust adaptation , especially in clear mismatch situations when one team is evidently stronger:
a) -if friendly team is  much stronger than enemy,  player can play agressive bringing down enemy quicker, knowing support is ok, padding stats by slaughtering weak enemy before other teammates take them down and take more  potential damage to themselves.
b) -if enemy team is much stronger than own team, in this case player can emediately switch to defensive game and grind XP as much as possible by sniping while expecting defeat , which  again enables proper focus on statspadding, dealing as much as damage possible by trolling advancing enemy in already "doomed" battle ... by hiding ,taking distance, and delaying inevitable death as much as possible, this rises statistics in already lost games immensy.Players should not know this scenarios and prospects of battles in advance.Its massive advantage.
8. Potential for  stats abuse is  obvious in case of SPG (artillery) .
To have across the map on disposition the players strenghts is like having a 4th (intelligence) equipment slot add to SPG.
Arty players are often credited as " clickers"  .Well  if this is the case, than arty player with XVM is "superclicker", able to identiffy strongest players in critical moments of the battle and by crippling them turn the tide of battle.

9. Players who refuse to use this mods (or do not know mod exist at all) are in clear disadvantage because those who have mod have important
information which others dont' have.
Statistic data of all players are delivered by XVM to its users for exploit during the battle even if other players does not have installed XVM mod,or are not aware of existance of such mod at all.Clear injustice.
10.Generally XVM and other stats mods help in generating obsession with personal statistics, which can result in agression and toxicity amongst players.Many players can not even play the game without XVM's anymore,they think its a part of original game, which is, at least officially - not truth.
Perhaps most direct proof of this: need for rerolls.

To that end, even if many do want to use this game modifications, I think we who want to reject this should be protected from this practice which is not a part of official game.
Even if we chose not to  install such  mods,our personal statistics is used by  mods like XVM and others and processed for wide scale abuse during battles.
Thus ,even against our will we can be subject of bullying if we are bellow (or above) average players, and in any case  players who have such mods have clear advantage becase they know our potential in battle, others don't know anything.

Perhaps saddest fact is that many players never heard of such mods, and are thus playing this game in belief that we all play game on equal terms.Thus they are lied, game is not same for everyone.

 For been loyal players which respect game as it is (vanilla) many players have been put into disadvantage.
Of course in real war, tank crew almost never knew are they facing a tank with rocky crew, or a tank manned by experienced tank aces .
This makes this game less realistic and  decreases value of this great game which honors as much as possible  realistic tank warfare.
Please support us, let us make this great game democratic, righteous, same for everyone, and less toxic by asking Wargaming to enable those players who want to deny giving their personal players statistics for the purpose of using in Third party modifications which deliver them in battle.Just in battle.
SUMMARY:
Players should  be given option to deny using their personal statistics by mods which proccess those data and deliver them during battle  like XVM and others.
If other players want to use XVM's,let them use it of course, but those who don't use such mods should have an option to deny those mods to use their personal statistics and deliver them to others without consent.
Edited by Wayward_Current, 04 May 2018 - 04:45 PM.