TobiJet, on 16 May 2018 - 05:53 PM, said:
'2 will encourage more such stupid concept tanks "so what" ' "only person who sees it is the buyer "
How about WG next selling tanks from the WH 40K universe, what about this abomination: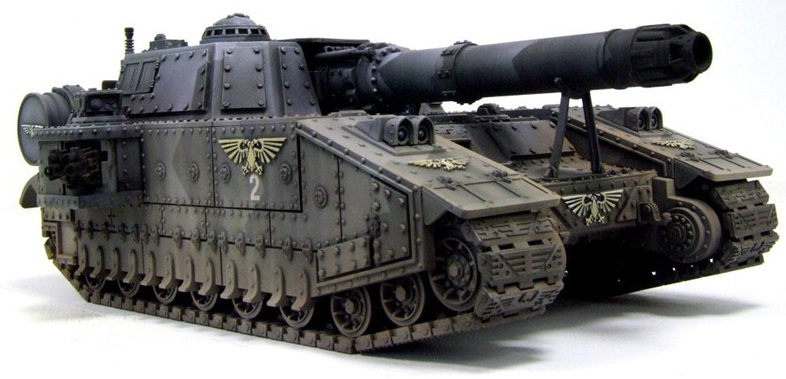 How would then only be the buyer the only person seeing it? 
​
Well firstly they have not done that yet so not going to worry about it till they announce  they are bringing in something so different.
Adding a tank to the game  which looks no different to a standard tank is not a problem.
In the case of the KV removing the special finish also removes a spotlight changes the gun gets rid of 2 sets of bags and machine pistols and removes the AA MG from the top of the turret.
It should be possible for the skin  to add much more to a standard tank shape you could sell a skin for any tank in the game which turned into a futuristic hover tank.
It would sell and would not change the game one bit.