I've come to loathe this map. I genuinely think it's really bad now, and I hate it everytime I get into it. I think the design is bad. Someone can disagree, doesn't matter to me, but here's the actual problem; I have no clue where I'm supposed to go on a big slow bad camo'd tank like the Maus on this map: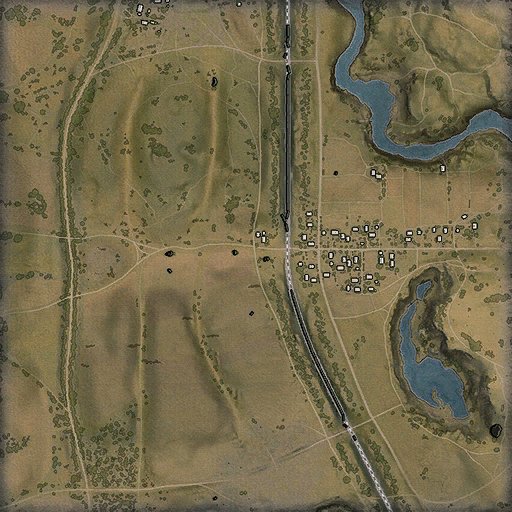 If I go on the west side, there's a ton of TD's/other campers waiting for me, and with the bad camo I can't advance. If I camp, then I cannot fulfill my role properly.
If I try to climb the hill (east side) I get shot in my side by tanks who are camping in around the mid area behind the rail lines. The hill seems useless in the 1.0 version...
If I climb the hill, there's usually someone camping over there and again you just get shot to crapby everyone and their cousins hamster.
If I go into the middle, I don't have the gun depression to peek the hill.
If I go in the city, you tend to just get shot, the tank is too big to hide in there.
So, what is the best strategy on this map on a tank like this or similiar? It really seems like there's nothing else to do except to camp and see who loses patience first. The absolutely most stupid part is that sometimes I can't even get over the rails on the top spawn before I'm spotted and someone starts shooting me in the side. There is no way to avoid it, it's the furthest possible route to the hill that I can take from that side.

Feels dumb that you just cant even exit the spawn properly before being shot, because the tank is so slow. Any tips appreciated.