I played in the third and fourth stages. In the third stage, I reached the rank two with one tank. 
In the fourth stage I reached the ranking one with two tanks.
But, as the title says, You did not participate in the rating in the end.
If the picture says more than 1000 words, then: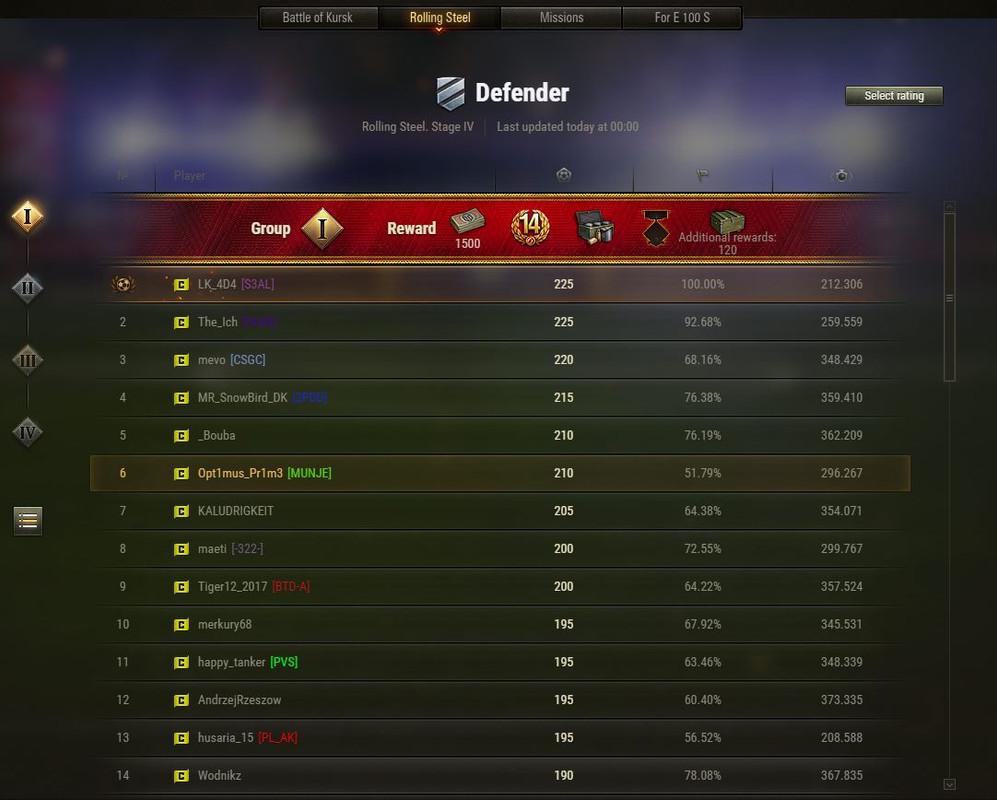 I wonder why I was excluded from the placement? 
Return my placement and my awards back !!!!
I've been playing this game since 2013 and this is  thanks for all the money that I have invested ?!
Shame on you wot!!!!!!!!! 
If you do not recognize my placement, you will not get any more money! I will stop playing this game that you ruined and every update is worse
Are there any more players with these problems? Write your concerns and opinions.
Edited by Opt1mus_Pr1m3, 14 July 2018 - 11:50 AM.