Recruitment criteria for 322 and PTS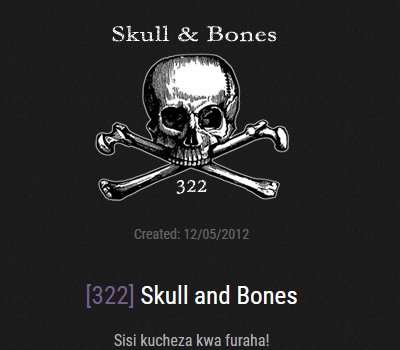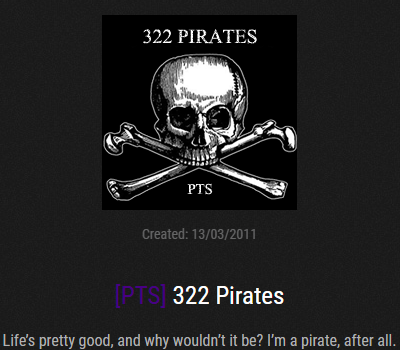 tank, map logo and clan tab logo for both clans: 



This topic is made for anyone that is planning to apply to either 322 or PTS in future and to recruiters and deputies in both clans.  While clan staff is familiar with most requirements, there's a small update so I'll just pack it up for everyone here. Players switching from 322 to PTS or PTS to 322 will have preferential treatment over other players that apply to either clan. 

Due to different reasons ranging from skill, ping issues, traits, efficiency, communication issues,... with intention to dodge problems we had in the past and to save everyone with roles time, nerves, clashes between people in this 2 clans and to try to keep workload at minimum, recruitment for both clans is limited to the following list: 
Game criteria for 322: 
-60% wr for 322
-2800 wn8 for 322
-1900 PR  for 322
- 2800 dmg on X, 2500 dmg on IX, 2300 dmg on VIII Meta Tanks
Game criteria for PTS:
-2400 wn8 + -2600+ wn8 recent from 30d is minimum to apply
-English & team play 
-Microphone is obligatory - don't be shy 


Countries (for 322 only):
Portugal, Spain, France, Ireland, UK, Italy, Switzerland, Belgium, Netherlands, Germany, Austria, Slovenia, Croatia, Bosnia, Monte Negro, Greece, Macedonia, Serbia, Bulgaria, Romania, Greece, Hungary, Slovakia, Czech republic, Poland, Denmark, Norway, Finland, Latvia, Lithuania, Estonia, Belorussia, Ukraine, Russia, USA, Iceland

Exclusion of political beliefs (for 322 only):  
-no national socialists
-no antifa
-no communists
-no SJW's

Religious beliefs and non religious beliefs (for 322 only): 
-atheism, agnosticism, amish, ancestor worship, animism, asatru, budhism, celtic paganism, chen tao, chinese religion, christadelphians, christianity, confucianism, deism, druze, dualism, eckankar, hare krishna, heathenism, hinduism, humanism, jainism, jedi knights, Jehovah's witnesses, judaism, mennonite, mithraism, monotheism, mysticism, native american church, new age, occultism, paganism, pantheism, pastafarianism, polytheism, raja yoga, rastafarian, ravidassia, salvation army, santeria, satanism, shamanism, shinto, sikhism, spiritualism, sun worship, taoism, theism, thelema, theosophy, traditional african church, unification church, unitarianism, universalism, wicca, yezidism, zoroastriastrianism, protestantism, orthodoxy, cattism

Willingness to play strongholds, team battles, trainings, campaigns ... : 
322: no 
PTS: yes

age: 18+

sex (322 only): male, female 
 
Language needed (322 and PTS): english 

Games played: 
-10.000 for 322

maximum inactivity: 
-3 months for 322

personality: 
-yelling, obnoxius behaviour, sarcasm with intention to humiliate, cursing at people in 322 isn't tolerated, so if you think you can't control yourself and will explode at someone at some point in clan, don't apply, you'll just waste someone's time to kick you out. 
-no arguing, raging and no refusal to follow orders from FC during any team oriented activity in PTS, no talking unless it's crucial info that might help FC  to win the battle and he's ok with it. In case of concers, complaints or suggestions you can have dialogoue after battle.  
-if online, be ready to participate in team oriented activity in PTS. If you don't intend to, don't apply. 
TS3 adress: thor.evxv.net:10015 
Edited by Body_Count, 27 February 2020 - 05:16 PM.