Data taken from vBAddict. Top 10 most frequently appearing tanks over the past 30 days.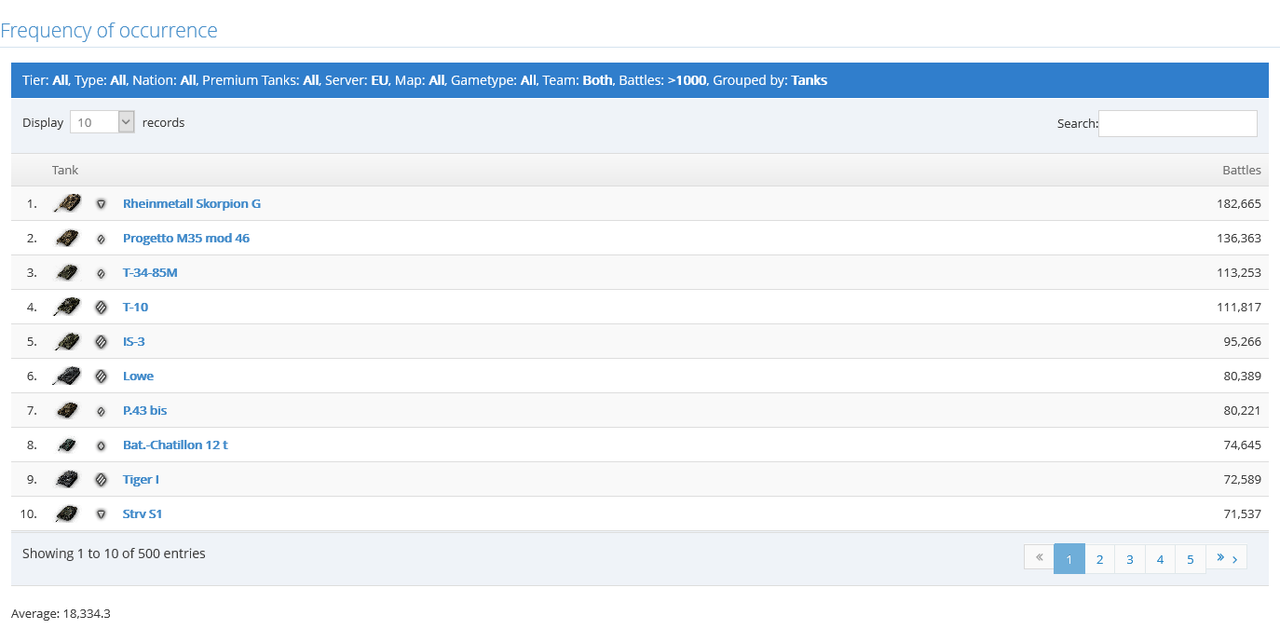 "It's always a Skorpion"
Not one tier 8 match goes without getting hit by one. Most of the time.
This is just crazy... Don't ever sell it again for the love of God...
Edited by Tankyouverymuch2, 06 August 2018 - 04:45 PM.