[-LYNX] LYNX SQUAD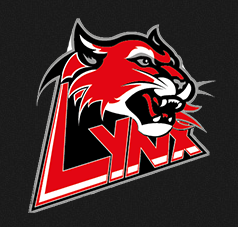 Ts: ts3.sinjhiteam.com:9988 
What is -LYNX ?
It is an international clan formed from the old MOARR clan, with a base of Spanish and Portuguese players from GOP.
Currently diffenren level players from different nationalities are being recruited.
What we offer ?
-CW to good level, playing vs the best clans, and getting a good reward
-Advances, Sh6/8/10, Tb all days
-A SH level lX susceptible to be raised in the next few days ( With its Bonus )
-Good atmosphere in Ts
-Be with some of the best players and Fcs of server
Our Requirements :
-Winning attitude
-Not having the "teamplay" of a fish
-Be to in the Ts when playing as a team
-Understand english
-Have valid tanks ( we all know what they are )
-Do not enter only such bonus
-Stats : +5k Comb ( Wn8+rWn8 ) + MoE ? *** Each case will be studied
TO ENTER CONTACT WITH SOME OF OUR FCS
Edited by W_S4MU3LL1LL0_W, 21 October 2018 - 03:59 AM.